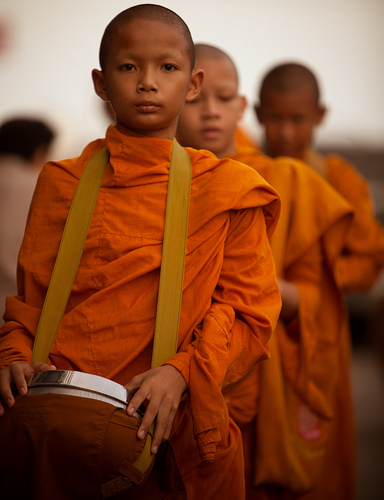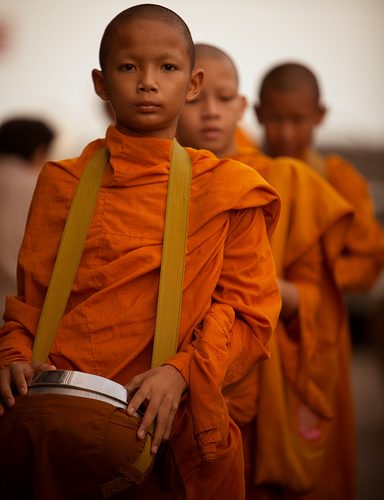 On YouTube the other day, I stumbled across this lovely short film by, Tara Milutis,  an American film-maker living in Bangkok. The film profiles a 70-year-old Buddhist monk,  Prasuputh Chainikom, who is one of many monks living in a large temple in the middle of Bangkok. (I recognize the temple, but I'm not telling! — LOL, you can find out in the credits of the film).
In the film, he talks about his life as a monk, reasons why he left the monkhood for many years to pursue a "normal" life, and then why he eventually decided to go back.
The film is only five minutes long, but it is such a nice study of what it's like being a Buddhist monk in Bangkok, it is well worth watching. Particularly if you are interested in what it takes to have a spiritual calling.
Of course, the story of Prasuputh Chainikom isn't representative of every monk in Bangkok or in Thailand for that matter, but it does give you an idea what some monks must think and feel about their calling, and of how their emotions must change over time.