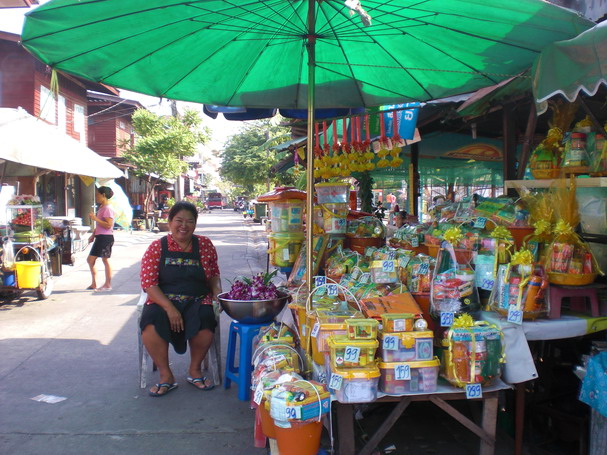 When you're coming to Thailand on a business trip or holiday at this time of year, you'll probably want to know what the weather is like in Bangkok in February. You're in luck. It's one of the nicest, and coolest, times of the year to visit. 'Cool' being relative, of course, as Bangkok is officially the world's hottest city.
In Bangkok in February we're still in the cool season (well, 'cool' for Thailand that is), so although it's already starting to get quite hot that usually means temperatures in the high-80s to low 90s (30.5 to 34 degrees Celsius), and not the high 90s to over 100 degrees we get much of the rest of the year. Far more pleasant if you're not used to the excessive heat.
Humidity too will be less than in the middle of summer, although we will still have it, so on a holiday in Bangkok in February you can expect the weather to be a sunny,  pleasant 85-95 degrees, with a lovely light breeze and only around 50-60 percent humidity.
As for rain, we're also in the middle of Thailand's dry season in February. That means, although it can rain (it actually rained today), it's usually only a couple of days for the whole month. Plus, even if it does, it will be a quick heavy shower and then it will dry right back up again.
Streets will be dry 15 minutes after the rain, and you'll be back to a sunny mid-80s day.
If you're trying to figure out what to pack for a holiday in Bangkok in February — jeans, slacks and shorts are comfortable. Just wear them with a short-sleeved shirt or blouse.
For women, dresses and skirts are best, as they keep you cool and still look chic and elegant.
Just don't wear anything too revealing as, even if it's a lot hotter than where you're from, Bangkok is a city and too short skirts and plunging necklines are thought to be low-class.
Don't forget too, if your trip to Thailand overlaps into March, you might want to read What's the Weather Like in Thailand in March, so you can prepare for that too.