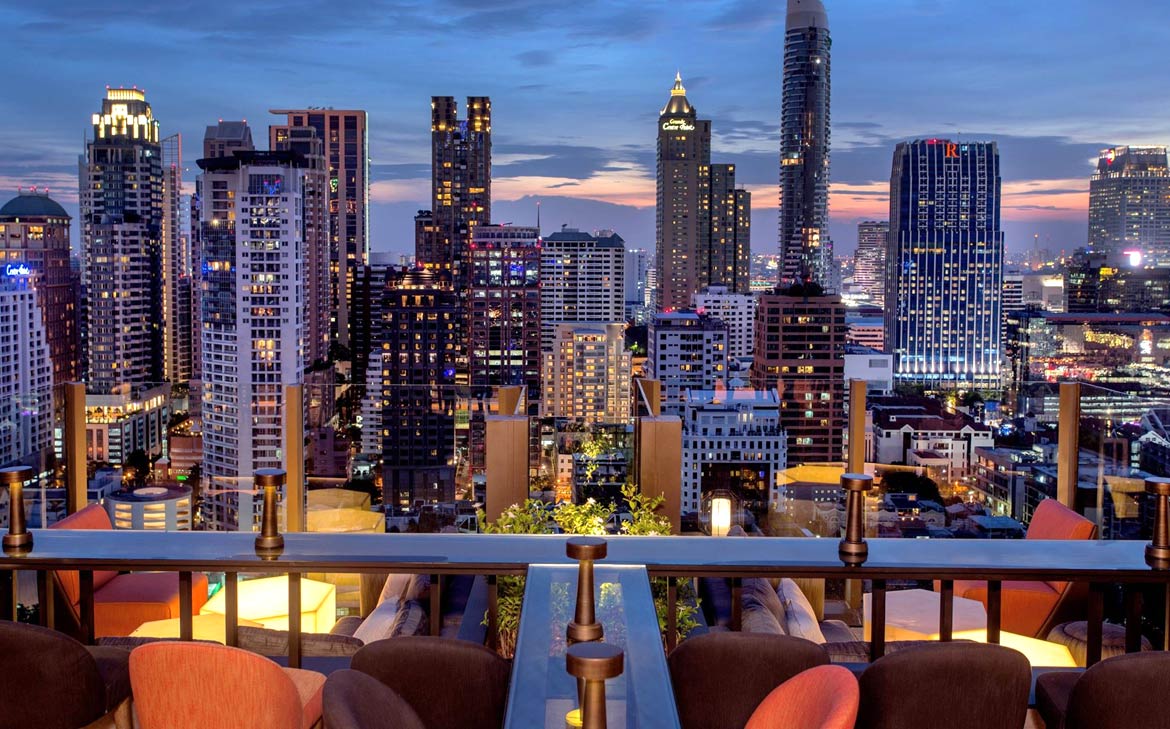 There are some amazing sky bars in Bangkok, all of which offer stunning views and great drinks 
If you are a fan of sky bars and are currently in Bangkok, Thailand, you are going to be very happy. That is because you are not only in good company with half of the city but, with so many sky bars in Bangkok to choose from, you really will be spoiled for choice.
Sky bars in Bangkok have been popping up like crazy in the last couple of years, though. In 2016 alone, Bangkok saw four fabulous new sky bars opening. Bars that have become the 'in places' to go to hang out with friends. So where are they?
Check out CHAR at the Hotel Indigo, with its rooftop bar on the 26th floor. Here you can enjoy vintage cocktails, some excellent DJ-played lounge and down tempo music, and awesome views out over the Bangkok skyline. CHAR even has a retractable roof, so you don't ever have to worry about it raining.
The Radisson Blu opened Brewski last year as well, which is the highest craft-beer bar in Bangkok. Here you will find more than 100 bottled craft brews and ciders, and 12 more on tap. Brewski is on the 30th floor of the hotel, and is a fabulous place to relax.
Then, of course, there is Sky on 20 at the Novotel on Sukhumvit, which is known for its chic atmosphere, beautiful views and surprising affordability.
And Attitude also opened last year. It is at the Avani Riverside Hotel on the 26th floor, and has gorgeous views out over the Chao Praya. You can even see the ferris wheel at the Asiatique Night Market from here. Get there on a ferry boat from the Sathorn Pier at the Saphan Thaksin BTS sky train station.
These are just some of the newest sky bars in Bangkok.
Don't forget to also check out old favorites like Vertigo at the Banyan Tree, Lebua at State Tower, and Red Sky at Central World.  They all offer superb views, and some of the chicest and coolest atmospheres in Bangkok.