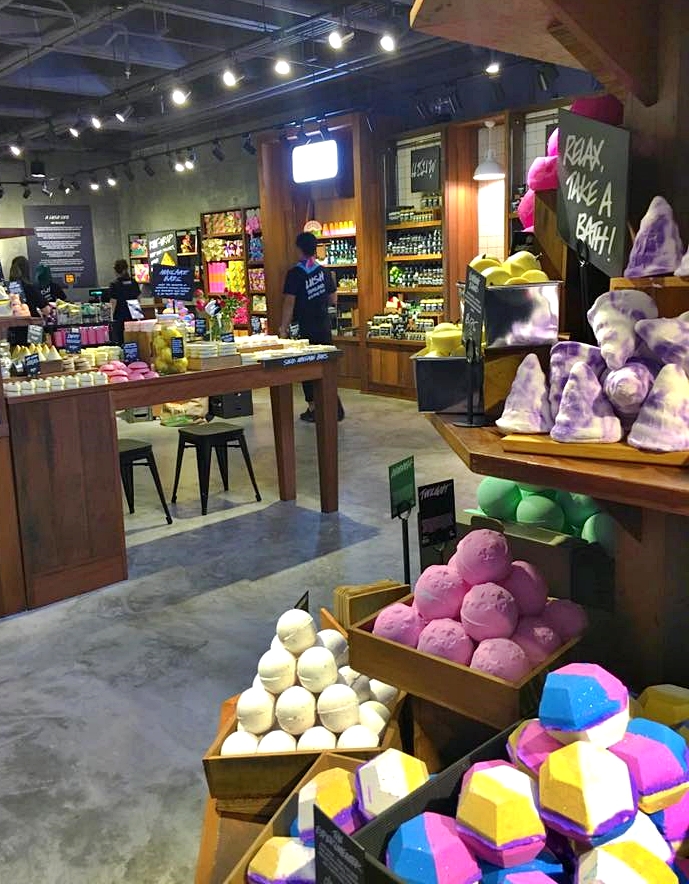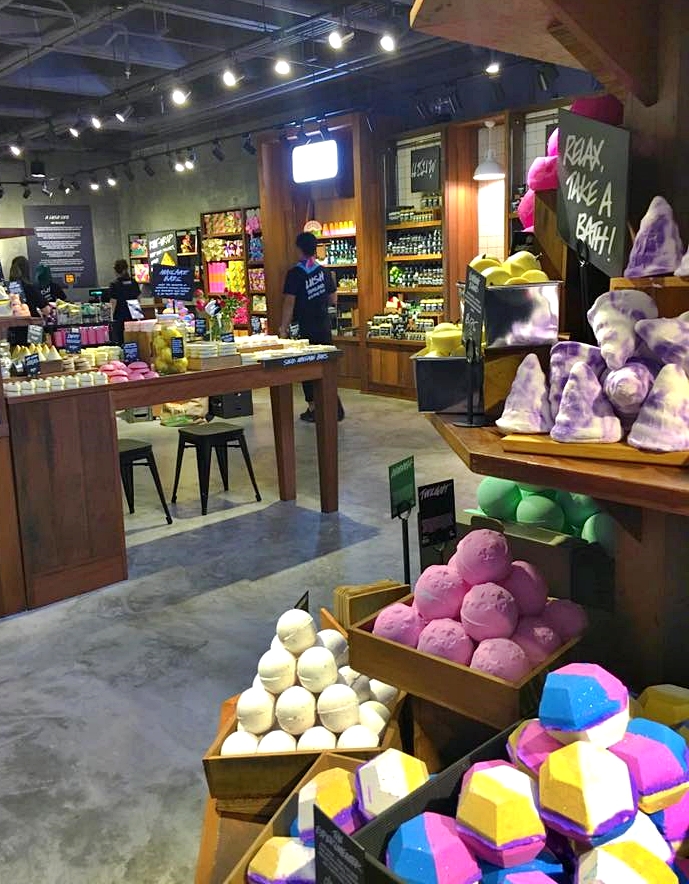 Where is Lush Bangkok located? Siam Center, that's where
Bangkok continues to get some of the coolest international companies in the world opening up shop in the capital. This month, it is Lush cosmetics that opens their first branch in Bangkok, and showcases their vegetarian not-tested-on-animals products to Thailand.
At Lush Bangkok, you will find all the Lush products you have become used to in other major cities around the world — fabulous bath bombs (starting at 200 baht), handmade soaps, natural henna to color your hair, shower gels, shampoos and hair products, hand and body lotions, cosmetics and face masks.
Lush is, of course, expensive compared to if you decide to buy similar Thai products instead. 750 baht or $21.50 was the price of one bar of handmade soap I saw at Lush, compared to the typical 50-100 baht I would pay for a bar of Thai handmade soap of a similar size.
But I doubt that will stop the high-so Thais, or those who want to be perceived as 'high-so', from shopping there.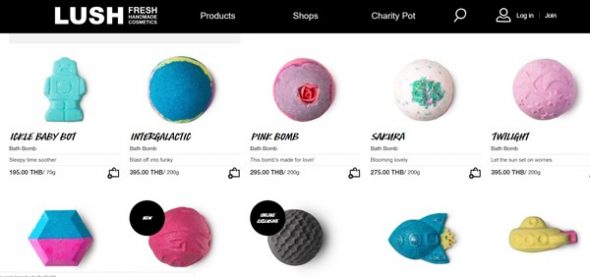 Lush Bangkok is an ethical company
Lush is an ethical company. They donate a lot of money to charity. They support LGBT rights, animal rights, (they are a big supporter of Sea Shepherd), and are big on environmental conservation.
Plus, if you buy one of their hand and body lotion 'Charity Pots', 100 percent of the profits (minus VAT) from this product goes to grass roots organizations in 42 countries.
Pretty cool, eh, and a very nice gift.
So where is Lush Bangkok located?
You will find them on the ground floor of Siam Center. Siam Center is next to Siam BTS sky train station, which makes Lush exceptionally easy to get to as well
The store opens at 10am every day with the mall and closes at 10pm, which gives you plenty of time to buy all the lovely body products you like.
**Updated. May, 2019 — Two more Lush Bangkok locations have opened in the last year. If you are close to the Icon Shopping Mall, you will find a Lush store there. Or, if you are further out of the city, Mega Bangna in Samut Parkarn also has a nice Lush shop.
Check out the Lush Bangkok website, for information about any new locations opening, as well as to find out about their products.