Having lived in Bangkok, Thailand for more than 15 years, and taking flights several times a year for business, I always seem to be leaving luggage at an Asian airport somewhere.
One of my favorite places to leave luggage, however, is at Suvarnabhumi Airport in Bangkok as their service is inexpensive and efficient and their staff is nice, with really no hassle ever given no matter what type of luggage you need to leave.
If you too will be flying through Suvarnabhumi Airport and do not want to have to carry heavy bags around Bangkok or elsewhere in Thailand, the easiest way to deal with them is to check them in at the Left Luggage counter and let them store them for you.
Where is the Left Luggage counter at Suvarnabhumi Airport?
Easy to find, there are actually two 'Left Baggage' counters, one in arrivals and one in departures, so it is convenient no matter which way you are going.
You will find the counter in arrivals on the 2nd floor of the airport near the international arrivals area and, in departures, on the 4th floor at the back and near the passport control area.
Both have large signs saying 'Left Baggage' in both English and Thai, so are easy to spot from quite a distance away. Still can't find them? Anyone who works at the airport will be able to point them out.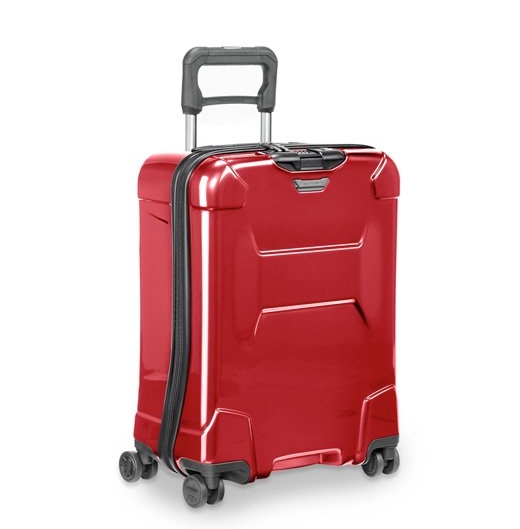 What is the charge to leave a bag?
The charge for any size bag is a very reasonable 100 baht for the first day. After that, the charge is 500 baht for 5-7 days, or 2,000 baht for 26-30 days. You do have to tell them how many days you will be leaving the bag, and pay upfront for those number of days before you leave.
If you end up needing to leave your bag in Left Baggage longer than planned, even if you have pre-paid, as long as you pick it up before 180 days have passed there won't be any problem. After 180 days, and you will not be able to retrieve your bag easily as it will have been sent into storage at a different facility.
Do be sure, however, that you have enough money to pay the extra charge when you pick any bags up, as they won't release them to you until you do.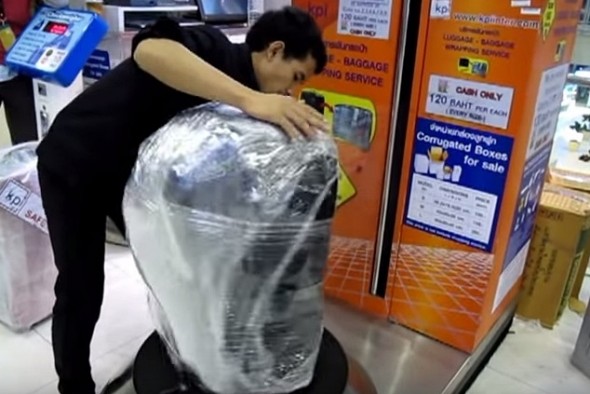 Plastic wrapping and security
I have never had any problems with any theft from bags I have left at Suvarnabhumi Airport and I don't know anyone who has.
If you don't feel completely secure about doing it, however, you can always go to the plastic wrap desk before you deposit your bags at the Left Baggage counter and have them completely encased in plastic for an extra charge. Thus making it much more difficult for anyone to break into them.
Related: What you need to know about having your luggage plastic-wrapped at Suvarnabhumi Airport
You must also have your passport with you when attempting to leave bags, as the representative at the desk needs it to take a photocopy of your personal information meaning, if you don't have your passport you won't be able to leave your bags.
Your bags will also be scanned for any suspicious packages and, if you have any electronics in them or any valuables, you will be asked to take them with you as they are not insured to store
Finally, if you're coming into Suvarnabhumi Airport, here are some quick tips on how to get through Bangkok immigration quickly. As, yes, it is a bitch.