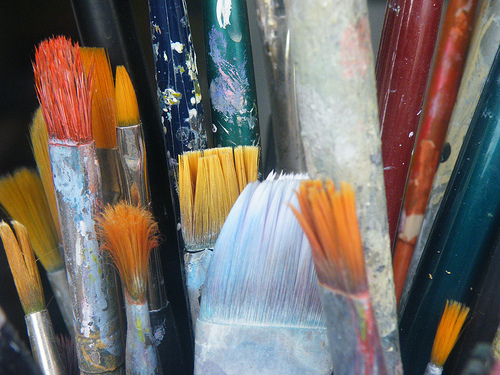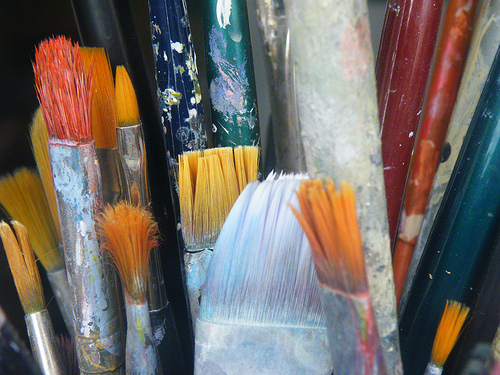 As an artist who lives in Thailand, I get e-mails from people all over the world asking "Where's the best place in Bangkok to buy art supplies?" After all, Thailand is quite cheap for art supplies, so many artists want to buy supplies while they're in Bangkok, but they're not quite sure where to go.
There are many places in Bangkok to buy art supplies from art supply shops to shopping malls to markets, but here are what I think are the best places for art paper, paint brushes, paint, easels and more.
Siam Paragon Department Store – There's one of the largest shopping malls in South East Asia, right next to the Siam sky train station. Siam Paragon is the name of the mall, but it also has an anchor department store called 'Paragon'.
Here, you will find a huge art supplies department selling everything from paper, paint, paintbrushes and easels to specialist Japanese calligraphy supplies, Thai flower stencils, inks, pastels and chalk. Paragon has everything. Prices are slightly higher than at other places but if you're looking for an easy place in Bangkok to buy art supplies, this is the place.
Paragon department store is on every floor of the mall, but the art supply department is on the 3rd Floor.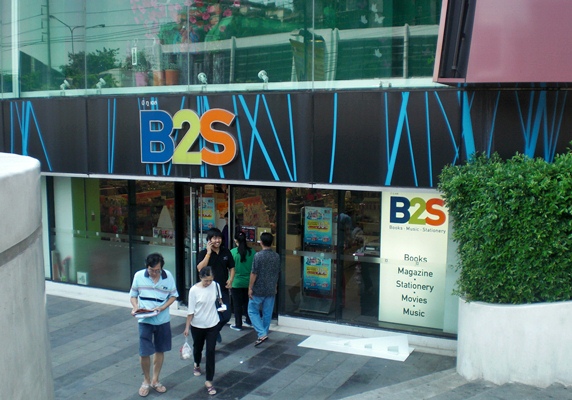 B2S – B2S is a chain bookshop/stationary/music and art supplies store that is in most of the Central Department stores in Bangkok.
B2S has a good selection of art supplies, including pastels, acrylics, oils, gouach, canvases, paintbrushes, art paper and more. They will also order from their other stores if they don't have what you want in stock.
Silpakorn University – Silpakorn University is the top fine arts and architecture university in Thailand. Located near the Silpakorn University campus (in the Grand Palace area of Bangkok) there are many art supplies stores, all cheap because they're catering to students whose finances are limited.
There's also an art supplies store inside the university itself which anyone can shop at.
Bangkok Art and Cultural Center (BACC) — Located right next to National Stadium sky train station, the Bangkok Art and Cultural Center is not only a fabulous museum, but it also houses various art supply stores. Prices here are reasonable, and you can enjoy a museum visit at the same time. (See video below)
Siam Square Area – Siam Square is near Chulalongkorn University in Bangkok so, again, there are several art supplies stores with reasonable prices. Siam Square is easy to get to as it's next to the Siam sky train station.
Chulalongkorn also has a book shop that sells limited art supplies, and it is easily accessible off the back street of Siam Square (near the end that's closest to MBK Mall).
Nanapun – Near to Thammasat University, around the Democracy Monument area, Nanapun is an independent art supply shop at 102 Maharat Road (sometimes also spelled Maharaj Rd.) Prices are great and the selection is excellent. The people who work in the shop are helpful and did speak limited English, so could answer some of my questions.
Nanapun also has an online catalog. It is in Thai, but it will give you an idea of what they carry and how much they charge before you head there.
Overall, I have found art supplies are usually cheaper in Bangkok than they are in the US. I've also always managed to find everything I've needed so most people will find it quite easy to get all their art supply needs met in Bangkok.
You can also check out the video below from Bangkokian YouTuber Travel Bites. He heads to the Bangkok Art and Cultural Center (BACC), and then gives you some tips on where to find cheap art supplies in Bangkok.