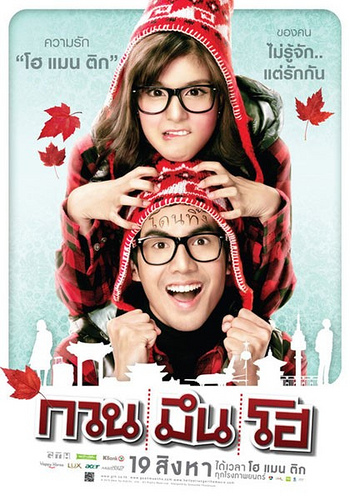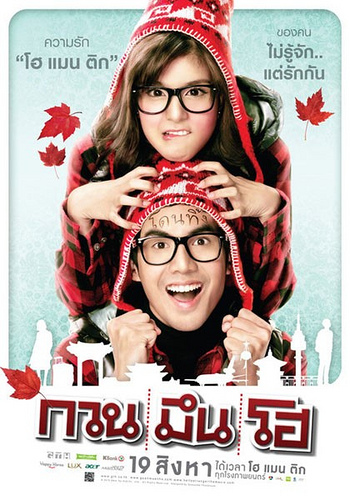 Just about everyone in Thailand buys fake or bootleg DVDs and not the real thing. Authentic DVDs are often expensive when compared to average Thai salaries, so there are less stores that sell them. However, in the last few years more stores selling authentic DVDs and VCDs (both Thai and western) are popping up all over Bangkok and prices have come down quite drastically.
That's why, if you're in Bangkok and want to make sure the DVDs or VCDs you buy are genuine, then check out these stores and you'll have no problems.
Paragon Department Store, Siam Paragon Mall – One store that has a decent selection of authentic DVDs and VCDs is Paragon Department Store in Siam Paragon Mall. The store is right inside the department store, at the entrance next to Kinokuniya Books, and has a good selection of Hollywood, Australian, British, Korean, Japanese and Thai movies.
They also have an excellent selection of Korean soap opera TV series, which are extremely popular in Asia. Plus, if you're looking for inexpensive DVDs, they often sell older releases at only 99 baht (just under $3), and they're still the genuine thing.
You can get to Paragon Department Store from Siam sky train station in Bangkok, as it's right next door.
B2S Stores – Mostly located in Central Department Stores in Bangkok, the B2S chain sells authentic DVDs too. With a good selection of Thai and other Asian movies, and with only a small sprinkling of western movies, they're not the best place for the latest Hollywood blockbuster but, at a pinch, they'll do.They do sell some American TV series on DVD too, with prices around average for Bangkok meaning between 400 and 800 baht per series.
B2S stores are at Central World Plaza, Central Chidlom, Major Ratchayothin, and Central Ladprao malls to name a few places.

Central World Plaza – Central World Plaza is now the largest mall in south east Asia with a fair few independent stores selling genuine DVDs. B2S has a large branch here, and there are also several stores that specialize in imported DVDs. These are, unfortunately, expensive at around 400-700 baht ($11.50-$22), but if you're looking for a particular movie, they may well have it.
Central World Plaza is near Chidlom sky train station.
Mangpong – Mangpong is a Thai DVD and CD company that has shops all over Bangkok, (I don't think I've seen a mall in Bangkok without one?). Mangpong is the main store in Thailand to buy genuine DVDs, with a huge selection of American, British, Japanese, Korean, Chinese and Thai movies as well as TV series and documentaries.
Prices are good with the average authentic DVD being around 200 baht (about $5.50), and some as low as 79 baht (less than $2.50) for older releases (older meaning a year old or longer). You an also order online from Mangpong and delivery is fast.
Mangpong stores are in Siam Paragon, Central World Plaza, Central Ladprao, MBK and many other Bangkok shopping centers.
Don't forget, DVDs in Thailand are region 3 but most of them work in most DVD players in the US and Europe.
Also, make sure when you buy an authentic movie on DVD in Thailand, that it has English soundtrack and subtitles. Some of the releases do not and you don't want to get it home and realize you won't be able to understand it because the DVD is in Thai soundtrack and has Thai subtitles.