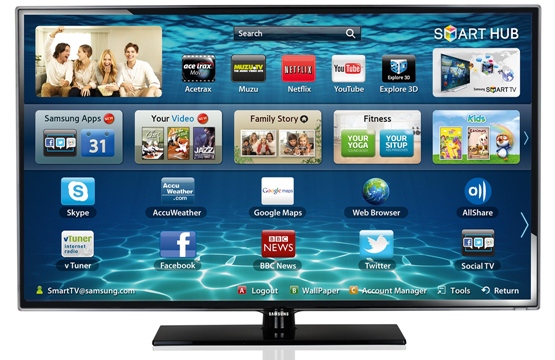 I spent much of my last weekend shopping for cheap, brand name LED TVs in Bangkok, Thailand. That is the city I have lived in for the last 15 years, so shopping for big ticket items is something I seem to do quite often.
In this case, shopping for a new LED TV was fun as, not only does Bangkok have cheap prices on some top-quality TVs, but many companies also offer free delivery.
If you are considering buying an LED TV in Bangkok, here are the best places to shop for price, quality and, of course, selection.
Big C – A Thai supermarket chain similar to a Walmart, Big C is a lower-end supermarket chain in that most of the products they sell are cheap brands and only average quality. That being said, they can actually be an excellent place to purchase an LED TV in Bangkok, particularly if you go when they are having one of their frequent sales.
Currently flat screen TVs at Big C are priced between 5,990 baht ($198) for a 24 inch Toshiba LED flat screen TV to 21,990 baht ($709) for a Samsung 42 inch LED flat screen.
If you want something larger, a 55 inch Samsung is just 54,990 ($1,772). If you pay with a credit card, they will also offer a percentage discount on every TV you buy, which can be as high as six percent.
Big C also always has their current electronics items on sale online in an e-flyer , so you can check out current prices and sales before you go. You will find branches of Big C all over Bangkok, so there is bound to be one convenient to you.
MBK (Mahboonkrong Mall) – MBK is one of the cheapest and most popular shopping malls in Bangkok, and it is easy to get to as it is located right next to the National Stadium BTS sky train station.
It even has one entire floor, the fourth floor, for electronics and IT items, with the result that you will find many shops and stalls selling LED TVs here, as well as a couple of TV stores on lower floors.
Brand names available at MBK for inexpensive prices include Sony, Samsung, Toshiba, Panasonic and LG just to name a few.
Start by checking out the TV stores on the lower floors first so you can at least get an idea of prices, then move to the market stalls on the electronics floor as these will generally be even cheaper.
Once there, if you walk right to the end of the floor, you will also find a branch of Power Buy, one of the biggest electronics chains in Thailand, and with a fairly decent selection of LED TVs.
There is also a floorplan for the entire mall on the MBK website, so you can plan your shopping trip before you head out.
Central Department Stores — Oddly, for department stores that can be quite high in price for basic household goods, you can get some excellent prices on LED TVs at any Central department store chain.
I eventually ended up buying my newest LED TV, a 32 inch Samsung, at Central Ladprao, as the price was quite a bit cheaper than anywhere else I looked. On top of that, if you are on a tourist visa (I'm not) and are leaving the country with the TV, Central is one of the places that offers VAT refunds for tourists.
That means you also get a refund of all the VAT you paid on your LED TV in Bangkok at Suvarnabhumi Airport on your way home. Be aware, though, you must have the TV with you if you do this.
Just be sure as well, if you do decide to go this route, that Central completes all the paperwork necessary before you leave the store as, if not, the airport VAT refund staff will not be able to process your claim.
You can find all Central department store locations on their website.
Related: Where to buy cheap laptops or tablets in Bangkok, Thailand