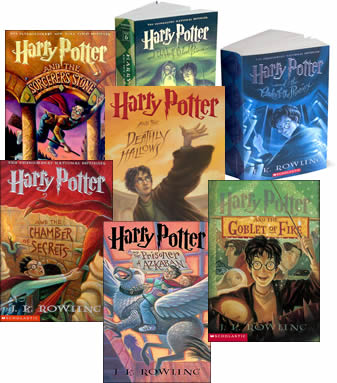 Many visitors to or new residents of Bangkok, Thailand don't always realize how many shops there are where you can buy English-language children's books. Difficult to find nine years ago, when I first moved to Thailand, nowadays English-language children's books are everywhere.
Of course, if you're looking for a large selection or particular books, some stores in Bangkok are better places to shop for English-language children's books than others. Here are the best.
Kinokuniya, Siam Paragon – Kinokuniya is a massive primarily English and Thai-language book store (they do sell some Chinese and Japanese books too) with several branches in Bangkok. The best and most popular Kinokuniya branch though is at the enormous Siam Paragon shopping mall, right next to Siam Square BTS sky train station.
At Kinokuniya, you'll find the largest English-language children's book department in Thailand. As large as some independent book shops, the children's department has a huge selection of children's fiction, both new and classic, non-fiction, encyclopedias, picture books, EFL workbooks, and covers ages from newborn right up to late teens.
At Kinokuniya, you'll find Harry Potter, The Lion, The Witch and the Wardrobe, The Grimm Sisters series, The Little House books, Winnie the Pooh, The Cat in the Hat, Charlie and the Chocolate factory and so much more. In fact, with stock of around 20,000 children's books in English, you'll be hard-pressed to not find what you want.
But…even if that happens, no worries. Kinokuniya can also special order anything you need and most staff speak excellent English.
Kinokuniya is at Siam Paragon, with two other good branches at Emporium Mall and Central World Plaza, both in downtown Bangkok and both near sky train stations.
B2S – B2S is a Thai language book, stationary and office supplies store that's located in every Central department store in Thailand. Some B2S branches are large, some small, but all have a selection of English-language books, with some branches with a large children's book department too.
At B2S, particularly for children under the age of 12, there's a 'Kid's Corner' with seating, tables and work areas too, often with kid's English-language videos playing too.
Don't forget to check out their 'Sales' section. They often have superb children's books for up to 60% off the original cover price, perfect if you're trying to stock an entire English-language children's book library, like I once was.
The only drawback with B2S is staff tend to speak little English. A problem if you're trying to find a particular book.
The three best B2S branches are at Central World Plaza, Central Chidlom and Central Ladprao. (The Central Ladprao branch is closed until the beginning of September, 2011, though as the whole mall is being renovated – expect it to be incredible when it reopens).
Asia Books – Asia Books is Bangkok's second biggest book shop chain and has a good English-language children's book selection in almost every store. Stores tend to be smaller than Kinokuniya, with shelves crammed in, so there's less room to browse and for kid's to sit and read. But, if Kinokuniya doesn't have what you're looking for and you don't want to wait for a special order, Asia Books very well might.
Asia Books has an excellent selection of picture books, board books, drawing and coloring books, and fiction books for children under 12. They also stock a few children's book and educational game packages, suitable for younger kids. They also hold special events for certain book releases, with competitions, games and prizes. Staff too have high levels of English skills and are eager to help with any queries or special requests.
The best Asia Books branches are at Central World Plaza mall and Siam Paragon. Asia Books is an all-English-language book store, so you can browse here happily while your kids are looking too.

Check out their websites:
Kinokuniya, Bangkok's Biggest Book Store