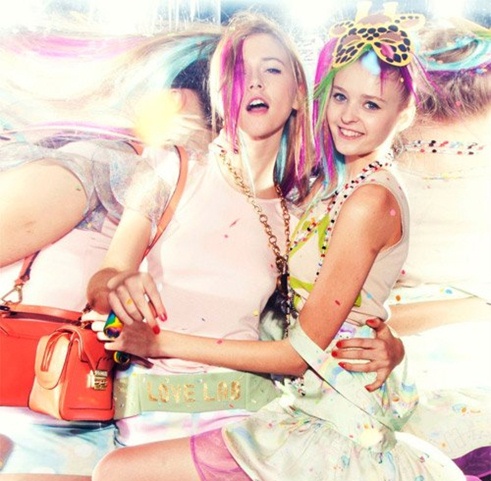 With just about every designer label known to man (and woman!) available in Bangkok, you'll have so much choice you won't know where to start. With labels like Gucci, Prada, Louis Vuitton, Ted Baker, Hugo Boss and Armani, just to name a few, when you come to Bangkok shopping for luxury brands, bring lots of cash. You'll be glad you did.
Gaysorn Plaza – One of the most exclusive shopping malls in Bangkok is Gaysorn Plaza. Just about every store in this high-end shopping mall is a luxury brand. Check out Dior, Fendi, Gucci, Prada, Burberry, Armani, Hugo Boss and Louis Vuitton and more than 25 other designer label brands.
There's high-end jewelry shops, Thai handicraft stores, several spas and a hair stylist. Gaysorn Plaza is also home to several lovely cafe and restaurants serving delicious food, desserts and coffee. The mall is located right next to Chidlom BTS sky train station so extremely easy to get to.
Central World Plaza – Directly across the street from Gaysorn Plaza is Central World Plaza, south east Asia's second largest shopping complex and home to hundreds of stores selling designer label clothing. Central World Plaza is seven storeys of shopping heaven and chock full of lower-level designer label clothing stores like Zara, Bossini, FCUK, Lyn Around and MNG.
Also check out the mall's huge department stores, Zen and Isetan – they both have large women's, men's and kid's clothing departments with lots of designer label fashion. Central World Plaza is easily accessible from both Chidlom and Siam BTS sky train stations – just a short walk from each on the sky walk.
Erawan – A smaller shopping mall, across the street from both Central World Plaza and Gaysorn Plaza and next to the famous Erawan Shrine, Amarin Plaza has three floors of fashion, jewelry, shoes and more. For designer label clothing, you'll find a Burberry shop, as well as several smaller boutiques. Erawan is known for its lovely second floor tea room. Just a short walk from both Chidlom and Siam BTS sky train stations.
Siam Paragon – Another of the largest shopping malls in south east Asia, Siam Paragon used to be the biggest until it was overtaken in size when Central World Plaza had a multi-million dollar renovation. Siam Paragon boasts many designer label clothing stores including Chanel, Gucci, Fendi, Bally, Prada, Versace, Givenchy, MNG and more.
The Paragon Department Store carries many designer label fashions for men, women and children. Siam Paragon is also famous for its enormous world-class movie theatre, for being the home of the largest aquarium in south east Asia and for having Bangkok's best English book store, Kinokuniya. Right next to Siam BTS sky train station, it couldn't be easier to get to as well.
The Emporium – One of the older shopping malls in Bangkok, The Emporium was Bangkok's first luxury mall and is still well worth a visit. Designer label fashion includes Christian Dior, Kenzo, Paul Smith, Prada, Lacoste, Jaspal, Armani and Esprit.
The Emporium department store carries designer label brands, with departments specializing in both international fashion and Thai boutique fashion. The mall has an excellent food court, a huge gourmet supermarket and many top restaurants. Next to Phrom Phong BTS sky train station.
With so many places to choose from for designer label fashion (and more I haven't mentioned), you'll find many choices of designer fashion for men, women and kid's. Prices will be the same, or sometimes more expensive, than in Europe or the US, but you'll also find designs only available in Asia, so well worth a look.