I am pet sitting for my friend's cat and dog for a couple of months in Bangkok, Thailand. Normally used to caring for my own rabbits, buying food and supplies for the cat and dog has quickly made me an expert on where to buy dog and cat food, baskets, toys and supplies in Bangkok.
Nowhere near as easy as it would be in any town or city in America, it still can be relatively simple to pick up food and everything else you need for your dog and cat, if you just know where to shop.
Chatuchak Weekend Market – The cheapest place in town to buy dog and cat food, supplies, toys and baskets is easily Chatuchak Weekend Market. South east Asia's largest outdoor market with more than 15,000 stalls, it also has a huge section just for pets. Dogs and cats as pets have become popular in Thailand in the last few years too, so you will see many stalls and small shops at Chatuchak selling everything for your dog and cat and at dirt cheap prices.
Look for wicker and bamboo baskets, padded fabric baskets, leashes, plastic toys, rubber balls, food (both dry in packets and wet in cans), blankets, doggie and kitty treats, kitty litter, pooper scoopers, and yes even little doggy and kitty outfits and bootees.
Prices at Chatuchak are  cheap. As an example, if I buy a large bag of dried dog food at Chatuchak, it will be at least 50% less in cost than at a local supermarket or a small pet shop. So, if you have a dog or cat in Bangkok, you would do well to go to Chatuchak once a month and stock up on all their supplies.
Chatuchak is next to the Mo Chit BTS sky train station, or at the Khampaeng Phet underground train station.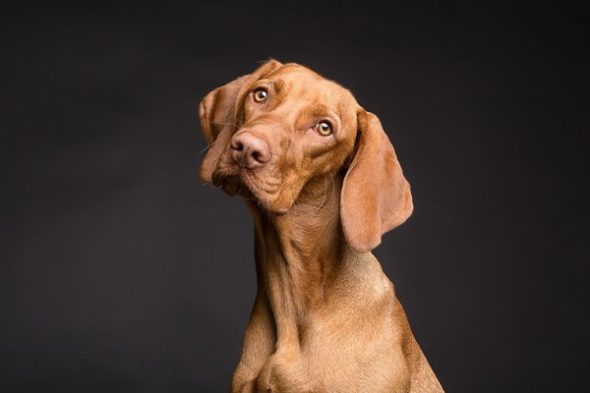 Big C Supermarket – Big C is a large chain of  Thai-owned hypermarkets and supermarkets with locations all over Bangkok. Each store has a large pet department where you will find lots of varieties of dried dog and cat food, canned food, dog and cat treats, leashes, bowls, toys, treats, kitty litter, cleaning supplied, dog and cat shampoo and more.
Prices at Big C are inexpensive compared to other supermarkets like Villa and Foodland. They also sell everything else you could possibly want on your weekly grocery shop, so buy for Rover and Cuddles and stock up for yourself too.
There is an excellent Big C branch next to the sky train at Saphan Kwai, another one on Ladprao just a mile south of Central Ladprao Mall, one at Fashion Island Mall and another on Sukhumvit 63 at Ekkamai. There are also more than 35 other branches around Bangkok, so there is sure to be one near you.
Gourmet Market, Siam Paragon – If you are right in the center of downtown Bangkok and want to pick up some food, a couple of toys or a bag of kitty litter, then the best place to grab just a few items is the pet shop in the large Gourmet Market supermarket at Siam Paragon mall.
I don't buy much here, as they are not cheap, but for convenience they can't be beaten when you are downtown.
Dried and canned food for cats and dogs is available. They also sell a few varieties of kitty litter, leashes, dog and cat bowls, dog and cat combs and brushes, a few toys and rubber balls and dog and cat shampoos and cleaning products.
Expect to pay 10-20% more here than at Big C but the staff is friendly and helpful and, when you have just run out of cat food, it's a fast place to shop.
Gourmet Market's pet shop is at the back of the supermarket, which is located in the basement of Siam Paragon mall at Siam BTS sky train station in downtown Bangkok.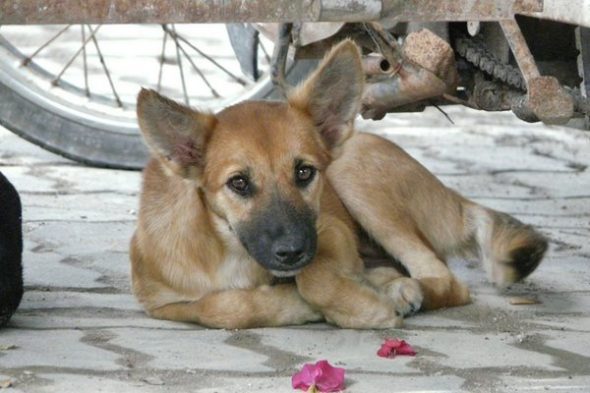 Major Avenue Pet Shop – A little gem of a pet shop I have recently discovered is a small one at Major Avenue shopping complex next to Major Ratchayothin mall.
Located around the corner from the Kasikorn Bank, they sell a great selection of dried and canned dog and cat food, leashes, cat litter, some toys and balls and shampoo and cleaning supplies.
For dog owners, the shop is also a great place to drop off man's best friend as they also run a grooming and dog bathing service, for a relatively inexpensive price. Staff is lovely and prices for the area, which is quite high-society, are not too bad.
You'll find them in the Major Ratchayothin shopping center at the intersection of Ratchadapisek and Pahonyothin roads in northern Bangkok.
Ozono – Now, if you have tons of money and don't mind how much you spend on Fido or Cuddles, then head off to Ozono on Sukhumvit Soi 39. An ultra-luxury shopping and hotel complex, the catch here is that almost everything is for your cat or dog – including the hotels and massage parlors.
At Ozono, you can buy all the pet supplies you need, while Fido or Cuddles has a massage, a haircut, or gets taken for a walk by a personal walker.
Plus, you can have a break and sit at one of Ozono's coffee shops or restaurants set up specifically for the humans in the group.
And finally, just because…here is a dog singing the national anthem in Bangkok's Lumphini Park. Cute, eh?