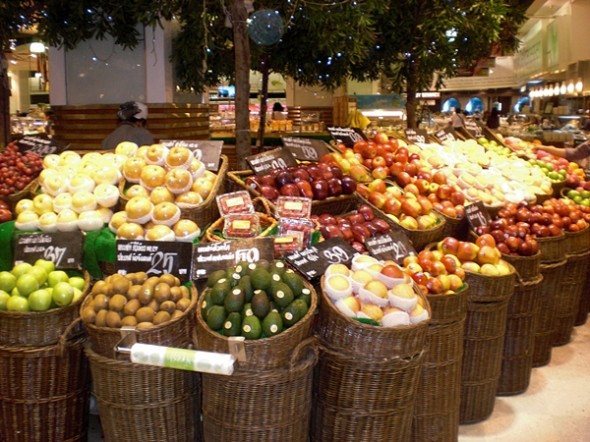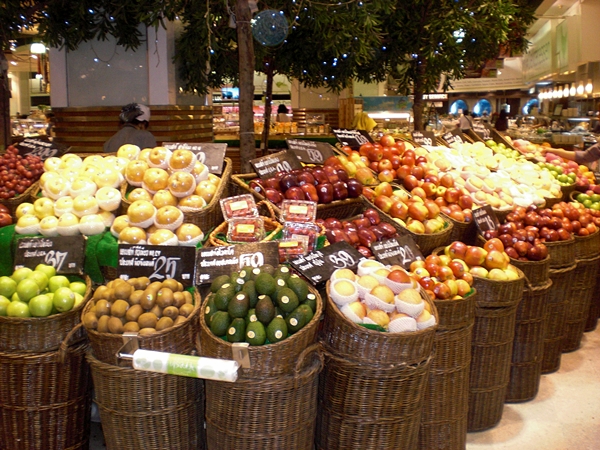 When I first moved to Bangkok, Thailand, I wasted a lot of money on buying groceries at expensive western-style supermarkets. Now, with food prices in Asia going through the roof, many are worrying about the money they spend every week on groceries.
When you think about it, the money you spend on food every month is almost the highest you spend on anything except rent, so it only makes sense to figure out where are the cheap places in Bangkok for groceries.
Bangkok, thankfully, has many cheap grocery places so, if you're like me and wanting to save a few baht the next time you go shopping for food, avoid places like Siam Paragon and try these.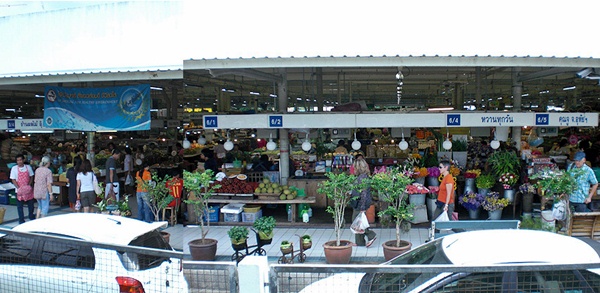 Local Thai Markets – Every neighborhood in Bangkok has at least one local market. Some have two or three. Local Thai markets are great places for buying cheap fruit and vegetables, as well as fresh fish, seafood, meat, chicken and Thai desserts. Some of them will also sell Thai snacks, and other packaged items and you can usually buy things like soap powder and soap here too.
When you first arrive in Bangkok, check out your neighborhood and find out where the local markets are. Most of them will be daily markets and some areas will also have special weekend markets that sell more unusual products.
There is also an excellent farmer's market near Chatuchak Market (Aw Taw Kaw) in northern Bangkok that has wonderful fruit and vegetables, much of it organic. If you're looking for cheap, this market isn't that cheap, but for organic fruit and veg they're definitely cheaper than Thai supermarkets and the quality is better.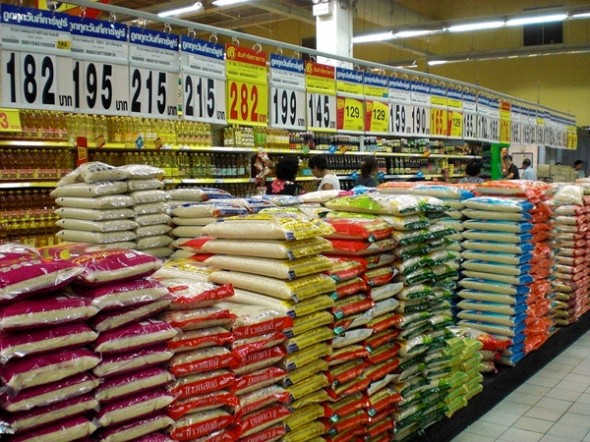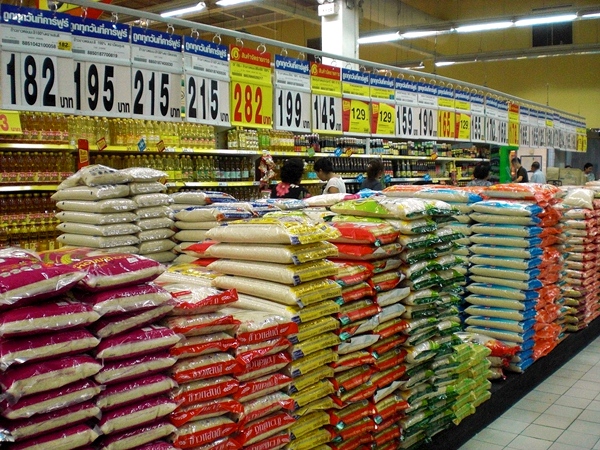 Big C  Supermarkets – With many locations in Bangkok, Big C is one of the best supermarkets. It is also one of the cheapest. Over the last few years, I've done price comparisons between Tesco Lotus and Big C, Thailand's largest supermarket chains, and 95 times out of 100, Big C comes out the cheapest.
They also have a lot more choice on groceries and even carry imported food (from France, Germany, Spain, the US etc) that's cheaper than supermarkets like Villa. Big C has also recently bought out rival supermarket chain Carrefour in Thailand, so they're expanding their influence and while also continuing to offer low prices.
Related reading: Big C is Thailand's second largest supermarket chain, and is still the best
What I love about Big C too is their fruit and vegetables are super fresh and delicious (unlike Tesco Lotus, which often has fruit and veg that is not particularly fresh). Big C carries everything you could possibly need in the grocery department, and some things you've probably never even heard of.
They also have an excellent already-prepared food section so, if you don't feel like cooking dinner, grabbing an already-made Thai curry or noodles for 30 baht (about $1) and reheating them in the microwave is a great option.
Don't forget too, Big C has a 'Big Card' – a discount card you can apply for. Just fill in the application form and they'll give it to you there and then. It's free too, unlike Gourmet Market's which you have to purchase for a few hundred baht.
I often get coupons at Big C for 50-100 baht ($1.60-$3.20) off my next load of grocery shopping and you can use them on everything they sell.
Food Land Supermarket – If you're specifically looking for cheap western food, look no further than Food Land. Of course, it's not going to be as cheap as in your home country as it's imported, but it's still much cheaper at Food Land than at Villa Supermarket, the other western food supermarket.
Related: The cheapest American breakfast in Bangkok? At Took Lae Dee, Foodland's awesome 24-hour restaurant
Food Land sells groceries from the UK, the US, Australia, Germany, New Zealand etc. and at pretty good prices. Their fresh meat, fish, seafood and cheese selection is second to none and they also have a wonderful vegetable section where, even though their prices are higher than local markets, the quality is superb. So it's worth it.
Makro – A lot of my Thai friends shop for groceries at Makro. Makro, of course, is the warehouse club (similar to Costco), where you can buy bulk items of many food stuffs as well as toiletries, cleaning supplies, electronics and more. You have to be a member to shop at Makro but if you own a business or know anyone who does and can use their card, you can shop here.
If you have a Makro card in your own country you can get a one-day pass to any Makro in Thailand. Makro is great if you want to buy a lot of food items in bulk and, in bulk, most things will be a fair bit cheaper than at Thai supermarkets. But, if you only need small amounts then Makro isn't for you.
There are many options for cheap food and grocery shopping in Bangkok. The local Thai fresh markets are, of course, the places to start and then go onto either Big C or Foodland for items you cannot purchase there.
Plus, if you can get the Makro card, buying in bulk is really the way to go.