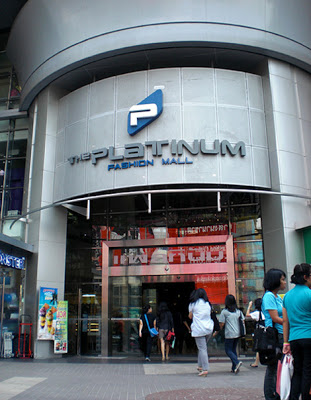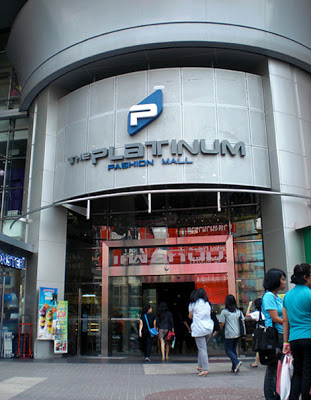 At one time, I owned an internet clothing business in Bangkok, Thailand. So, for several years, I was somewhat of an expert on where to buy the best wholesale clothing in Bangkok, as I bought so much of it.
That is why I am here to tell you, if you plan on traveling to Bangkok to buy wholesale clothing for a business you own, don't just arrive and expect to figure out where to shop. That is because, with so many places to buy wholesale clothing in Bangkok, it is best to know where you should go before you get here so you don't waste any time.

Pratunam – One of the most popular places to buy wholesale clothing in Bangkok, by both Thais and foreigners, is Pratunam Market. Pratunam Market is Thailand's largest clothing market and is a treasure trove of hundreds of clothing stores selling everything from t shirts to skirts, pants to jeans, and shoes to shawls.
If you are looking for Japanese yakuza-design shirts, you will find many stores here. Thai designed graphic t shirts are also in great supply, along with jeans in brand names such as Levis, Diesel and Lee.
There are also lots of children's clothing stores, brand name running shoes stores, more traditional shirts, skirts, dresses and coats and just about everything else you would want.
Related: Where to buy cheap clothes in Bangkok, Thailand? — These places are awesome
Pratunam looks a little rundown but, don't worry, it is safe and very cheap. Most stalls will have one price for a single item and far cheaper prices for five items or more.
To get to Pratunam, take the sky train to Chidlom, walk to the intersection (with Gaysorn Plaza on your right hand side) turn right and walk down a few blocks until you get to the next large intersection. Pratunam Market is diagonally across the street, but you'll need to walk down one of several tiny little alleyways to get to it.
Platinum Mall – Directly across the street from Pratunam is Platinum Mall. This six-story shopping mall is chock-a-block full of markets stalls selling clothing, jewelry, shoes and bags at wholesale prices. Unlike Pratunam which is outside and can be hot, Platinum is air-conditioned, so it is a vastly more pleasant experience.
Platinum is famous for teenage clothing, adult clothing, children's clothing, bags, jewelry and accessories for both men and women. Shirts start at 70 baht ($2.10) but will go even cheaper if you buy 20 of them.
Platinum also has some wonderful cafes and restaurants, so it is easy to spend a few hours here as you can grab a quick lunch or snack if you need a break from shopping.
Bobae Market – Another popular wholesale market for clothing in Bangkok and, some say the best, is the outdoor Bobae Market.
Bobae has more than 700 stalls and shops, selling t shirts, shirts, skirts, dress shirts, bags, jeans, children's clothing and more. Again, as it is wholesale, the more you buy the cheaper each piece is and, don't forget to bargain as you can get an even cheaper price if you do.
Bobae also opens very early, so you can head there at 6am and grab the best bargains.
Next to Bobae Market is Bobae Tower, an even larger shopping mall for wholesale clothing with 1,300 shops. Shop the outdoor market first, then head inside for a cooler shopping environment but still with the same low prices.
To get to Bobae Market and Bobae Tower, take the sky train to National Stadium and then a taxi to Bobae Market.