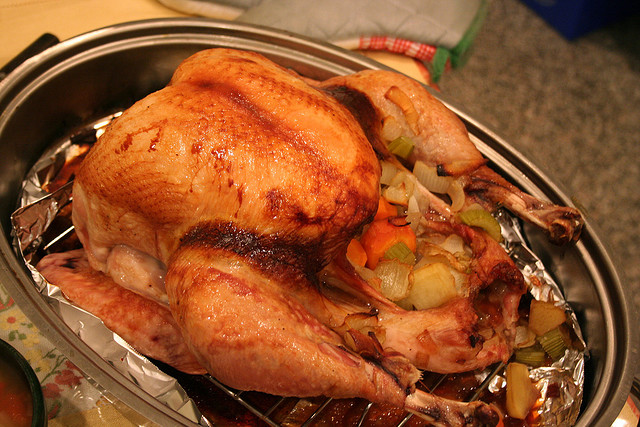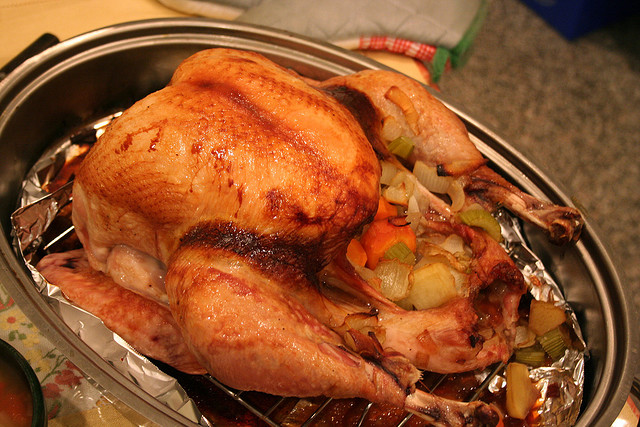 If you're looking for a great place to eat Thanksgiving dinner in Bangkok, Thailand,  don't worry.  Surprisingly, there are many excellent restaurants and hotels in Bangkok that serve spectacular Thanksgiving Dinners, so you'll feel like you're right back home having a good old American Thanksgiving dinner – but in Thailand.
Bourbon Street – Bourbon Street has won many awards as the "Best American Restaurant in Bangkok", so you can only imagine how good their Thanksgiving dinner is. Bourbon Street does a Thanksgiving all-you-can-eat buffet and for around 900 baht (about $28), it's a good deal. With turkey, stuffing, cranberry sauce, potatoes, yams and all the fixings, plus some awesome pies, Bourbon Street is a good choice for Thanksgiving Dinner in Bangkok for all the family.
Imperial Queen's Park Hotel – The food at Imperial Queen's Park Hotel is consistently excellent all year round. Their Thanksgiving dinner buffet is no exception. They usually have clam chowder, turkey, stuffing, cranberry sauce, pumpkin pie and tables full of other traditional American Thanksgiving fare. The price hasn't been released for this year's Thanksgiving dinner buffet yet, but it's usually around 1,100 baht ($33), which, for all-you-can-eat is fair. Weirdly though, the last time I ate here in 2007, they didn't serve turkey, so not sure if they'll do it again this year? Thanksgiving just isn't Thanksgiving without turkey so check before you book.
Landmark Hotel – The Landmark Hotel is slap bang in the middle of the western expat area of Bangkok so knows exactly how to make an awesome American Thanksgiving dinner. At the Landmark Hotel, expect to see an enormous Thanksgiving buffet served in the Atrium Cafe. They're also known in the expat community as usually having good discounts, even for Thanksgiving, and for serving just about the best Thanksgiving meal in Bangkok. You'll get turkey, yams, soups, potatoes, stuffing, pies, desserts – anything you'd ever get in the US, and absolute first-class service. Funnily, they also seem to be one of the cheaper Thanksgiving dinners, often around the 800-900 baht mark.
Koi Restaurant – One of the best restaurants in Bangkok, Koi usually does an excellent set Thanksgiving dinner. For around 1,000 baht ($32), you'll get salad, turkey, mashed potatoes, corn, veggies, apple pie, chocolate cake or tiramisu. Last year, they also did a smaller turkey dinner for only 699 baht including everything else, just less turkey. I'd go for the bigger meal, but that's just me. You might be plenty satisfied with less turkey – after all, that does leave more room for dessert.
These and many other Bangkok hotels and restaurants serve very good Thanksgiving dinners. Just one word of warning, avoid the J.W. Marriott. I've heard nothing but bad things about the Thanksgiving dinner at the Marriott and, at at least 2,000 baht, it's much more expensive than most other places that serve Thanksgiving dinner in Bangkok.