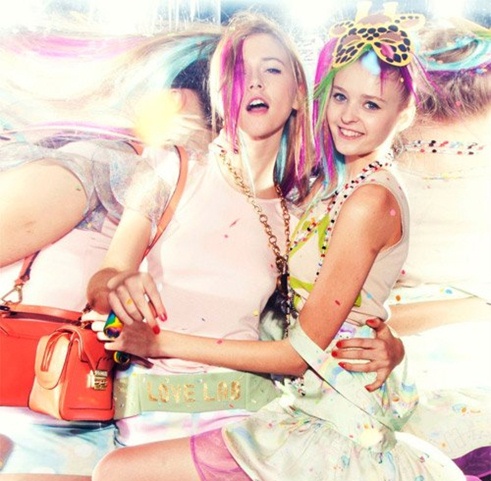 When non-Thais think about Bangkok, they don't ofent think about Thai fashion. Bangkok, however, has some of the most innovative fashion designers in Asia, with designer clothing at prices far cheaper than designer clothing in the West.
There are many places to buy new fashions in Bangkok but at these Bangkok shopping venues, you'll find some of the coolest and most hip designer fashions in Thailand.
Siam Square – Siam Square is right across the street from the Siam sky train station, so it's easy to get to. It is also the university student area, and has hundreds of clothing stores, many of which showcase fashion by innovative Thai fashion designers. Siam Square has around 10 streets in the square with shops on both sides of them. Check out all the clothing shops first for top fashions in dresses, skirts, t shirts, shirts, scarves, shoes and more.
Then, head into the market area, and make sure you go into all the small air-conditioned shops. These shops are the main stores for some of Thailand's youngest and coolest fashion designers. Prices are also surprisingly cheap for unique creations often made by the piece.
Siam Center – Siam Center is opposite Siam Square and is one of the largest malls in Bangkok. It's also the home of many boutique shops and some amazing Thai designers. Check out the boutique stores on the second and third floors for some very cool Thai fashion designs that use traditional Thai clothing but in an innovative, Western way.
Much of Siam Center is targeted towards teenagers, but these fashionable designer boutiques also offer designer clothing for women in their 20s and up.
Chatuchak Market – Chatuchak Market, otherwise known as J.J. (the Thais pronounce it Jatu Jak), has more than 15,000 stalls. There are at least 600 stalls that sell the new fashion of Thai designers. Thai designer T shirts are a wonderful thing to buy here, especially as they're inexpensive at around $5 to $10 each.
Look for hand-painted shoes, hand-painted t shirts, dresses and skirts using traditional Thai fabrics but with modern designs, and don't forget the silver jewelry stalls that have hand-cast silver earrings, necklaces and rings for great prices.
The designer fashion shops are in the market aisles facing the main entrance of Chatuchak Market. You can also get second-hand fashion here in the second-hand area. I've seen vintage Jimmy Choo shoes, Louis Vuitton bags and more.
Jim Thompson House and Mae Fah Luang – Two of Thailand's most famous fashion places are Jim Thompson House for beautiful Thai-inspired silk clothing and bags, and Mae Fah Luang for clothing made from incredible hand-woven textiles.
Mae Fah Luang is under Royal Patronage, as it was set up as a royal project. The clothing at Mae Fah Luang uses traditional Thai silks, hemps and cottons to create gorgeous hand-dyed woven clothing, with very much of a couture feeling. Mae Fah Luang doesn't create fashions for the very young (teenagers would look a bit old in these styles) but, for the over 30 group, Mae Fah Luang has beautiful designer clothing the like of which you won't see anywhere else.
Their store is on the third floor of Siam Discovery Center, next to Siam sky train station.
Jim Thompson House has stores all over Bangkok. Jim Thompson was an American who has been credited with resurrecting the Thai silk industry. Nowadays, Jim Thompson House creates unbelievably beautiful hand-painted silk skirts, dresses, blouses, shawls and scarves.
There's also a lovely line of silk bags, which retail from around $40 to well over $200. Again, the style at Jim Thompson is more mature woman than young girl, although a silk scarf or silk tote bag would still be a great gift for a younger woman.
Their main branch along with the Jim Thompson House Museum, is at the end of a small soi opposite National Stadium sky train station.
Headquarter – Back to Siam Center, and don't miss Headquarter. A set up for three extremely talented Thai fashion designers, Headquarter creates both men's and women's designer clothing. With bold bright colors, cool prints and everything from casual to incredibly formal, Headquarter is awesome if you're looking for something uniquely Thai.
3/F, Siam Center, Rama 1 Road, BTS: Siam, tel +66 (0)2 658 1048
Bangkok has some amazing young designers, many of whom are creating clothing that is a far cry from what is coming out of Europe and the US. Using traditional Thai design and fabrics, the clothing you will find in Bangkok, you won't find anywhere else. Look especially for clothing by AB-Normal, Anurak, Greyhound and Headquarter – some of today's top Bangkok design houses.
Photo copyright – Harry Ng, Creative Commons License