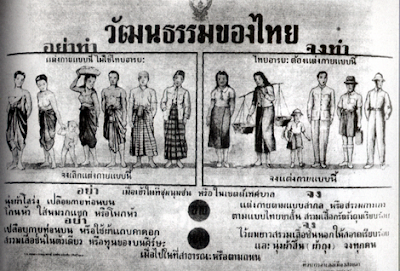 Many foreigners in Thailand, at some time during their stay need to use a translation service for a document translating from Thai into English or English into Thai. Marriage licenses, birth certificates, university degrees, divorce paperwork and more are often required by Thailand' s immigration and labor departments as well as the law courts.
In Thailand though, the document isn't legal unless it's translated into Thai and, in other countries isn't legal unless translated into English. Luckily, Bangkok has many companies offering translation services with the following translation services some of the best in Bangkok.
Bangkok Translation – One of the best translation services in Bangkok (and one of the most professional) is Bangkok Translation. At Bangkok Translation, they can not only translate documents into Thai and English, but also French, German and Chinese.
The company provides translations for product manuals, company registration and commercial documents, annual reports, newsletters and website translations, just to name a few. They have both in-house and freelance translators based in Thailand and in their own native countries, so, regardless of your needs, they will usually have someone who can help you.
Contact Bangkok Translation at 354 Soi Pattanakarn 44 (Preecha Tower), Pattanakarn Road, Suan Luang, Bangkok 10250 or by telephone at 66 86-599-1633.
Siam Translation – Another of the best translation services in Bangkok is Siam Translation. Offering a diversity of services much wider than many other translation services, they translate from Thai to English and vice versa as well as Dutch, German, Italian, French, Chinese, Spanish, Japanese, Burmese, Laos, Vietnamese and Arabic.
Siam Translation also has translators who specialize in engineering, science, medicine, computers and linguistics, so you can guarantee the documents you have translated are correct.
Their translation services are recognized by the Thai Ministry of Foreign Affairs and include birth, marriage and death certificates, manuals, contracts, websites, brochures and correspondence. On their website, you can also see a long list of their clients from both Thailand and overseas.
Contact Siam Translation at 888 Mahatun Plaza, Ploenchit Road, Pathumwan, Bangkok, 10330 and by telephone at 66 02 250-1656.
Interlanguage Translation Center – Interlanguage Translation Center has more than 20 years experience in translation services and can provide translation of documents in 20 languages. They can translate just about any document you need, from simple marriage and death certificates to brochures, letters, reports and websites. Interlanguage also provides audio translations for CD, tape, video and DVDs. They even have English interpreters who will go with you anywhere in the city if you so need.
If you already have documents that have been translated elsewhere, Interlanguage can proofread them for accuracy. The company has more than 60 translators on staff and offers delivery of documents anywhere in the city within just a few hours.
Interlanguage Translation Center is one of the best and the largest translation services in Bangkok with seven branches in the city. Their head office is located at 501 Samsen Rd., Near National Library, Dusit, Bangkok, telephone number 66 02-243-2018.