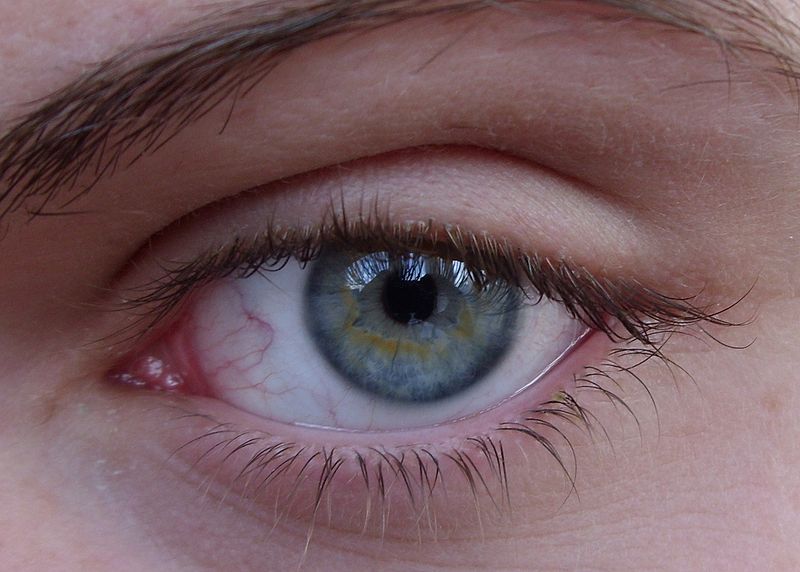 One of the most popular medical procedures in Bangkok, Thailand at the moment is Lasik eye surgery. Several of my Thai and western friends have had it done, and several more are having Lasik eye surgery in Bangkok in the next few months. Lasik eye surgery in Bangkok is not only as safe and reliable as the US, with often western-trained eye surgeons, it's also much cheaper than the west. With several eye hospitals in Bangkok to choose from, which eye hospital is the best for Lasik eye surgery?

TRSC International Lasik Center, Bangkok, Thailand – One of my Thai friends just had her Lasik surgery done at TRSC International Lasik Center in Bangkok and is very pleased with the result. She had a slight infection after the surgery, which is apparently quite common, but it was immediately taken care of by the doctor at TRSC and her eyes are now fine. TRSC is the largest Lasik center in south east Asia, with five operating rooms for both Lasik and cataract surgery. With doctors who are refractive surgery specialists, some being the first doctors to perform the surgery in Thailand, TRSC International Lasik Center doctors have extensive experience in Lasik.
The center also has an international team of specialists that will help with hotel bookings, travel within Bangkok, medical concierge services, speak English, Japanese and Thai etc. if you're coming from overseas. 6th Floor, U Chu LIang Building, 968 Rama IV Road, Silom, Bangkok – Tel: 02-733-2020.
Bumrungrad Eye Laser Refraction Center – Bumrungrad Hospital is rated as the best hospital in south east Asia and is much better than many US hospitals both for treatment, technology and price. If I was to have Lasik eye surgery, Bumrungrad Eye Laser Refraction Center is where I would have it, as it really is the best. More expensive than other Bangkok eye hospitals, it's still cheap compared to western prices, and the treatment is absolutely five-star.
With an internationally trained team of opthalmologists, Bumrungrad Eye Laser Refraction Center has patients coming to Thailand from all over the world for Lasik surgery, so you can't go wrong here. English is also spoken by all the doctors and most of the staff at Bumrungrad, so communication won't be a problem. 33 Sukhumvit 3, Wattana, Bangkok 10110 – Tel: 02-667-1000.
Bangkok Hospital Lasik Center – Bangkok Hospital is another well-known Thai hospital and is one of the largest hospitals in Thailand, with a well-deserved excellent reputation. Using the latest technology and with fully-trained and certified doctors and eye specialists, Bangkok Hospital Lasik Center is a good choice for Lasik eye surgery.
Prices are, again, slightly more expensive than some other Thai hospitals but, it's your eyes, so I would say pay the higher price for the internationally-trained doctors, as it's still cheaper than in the US. With patients from more than 160 countries, Bangkok Hospital Lasik Center is a good choice for someone coming to Thailand for medical tourism. 2 Soi Soonvijai 7, New Petchburi Road, Huay Khwang, Bangkok 10310 – Tel: 02-310-3000.
Laser Vision International Lasik Center – Two Thai friends have been very happy with the Lasik surgery they received at Laser Vision International Lasik Center and it would definitely be one of the Lasik centers I would consider if I decide to have Lasik surgery. It's a private refractive surgery center, and is priced slightly lower than the other three centers I mentioned.
Open for more than 10 years, Laser Vision International Lasik Center's highly-trained and certified opthalmologists do Lasik surgery using the most advanced technology, guaranteeing the most accurate results possible. 49/5 Laser Vision Building.,Ratchadapisek 48, Ladyao, Chatuchak, Bangkok 10900 Tel. 02-511-2111.
If you're wondering where to get Lasik eye surgery in Bangkok, any of these Lasik centers would be an excellent choice. Like any other surgery, make sure you get all your questions answered by the doctor who will be performing the surgery and that you feel comfortable with them and the center before you start. Expect prices to start at around 40,000 baht (approximately $1,212) to about 65,000 baht ($1,969) depending on Lasik center and the nature of your eye surgery.
photo copyright – de:Benutzer:J-J-Rousseau/Wikimedia Commons