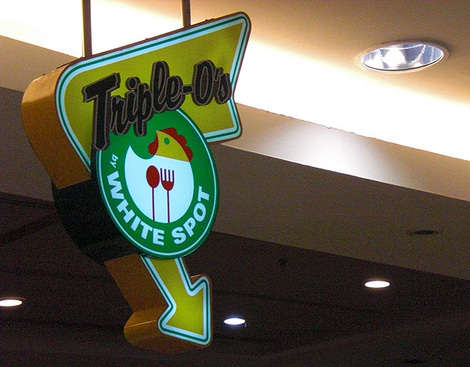 Not known for having great burgers, in the last few years Bangkok, Thailand has certainly made up for that. As the Thai palate changes and Thais are enjoying beef like never before, burger joints are opening all over Bangkok.
Some are still too 'Thai taste' for my liking, some have gone the Japanese burger route (as much as Japanese food is incredible, they really can't make burgers), but these three best burger joints serve a good old American style burger that is amazing.
Chokchai Steakhouse – Many westerners in Bangkok still haven't tried Chokchai Steakhouse so they've no idea how delicious a Thai burger can be. Chokchai Steakhouse is owned by Chokchai Farms and uses a 'dry aging method' with their beef (it's aged for 30 days), which leaves it succulent, moist and delicious. This too translates into the beef burgers that are just about the juiciest you've ever had.
Try the Chokchai Steak Burger, with thick french fries and a coke. The burger and fries are served separately so the prices aren't cheap – 160 baht ($5) for the burger, if you get the one with all the fillings, and another 80 baht ($2.50) for the fries. In the US, that's average price. In Thailand, it's high. But, for the quality of the beef, the perfect fries and also for the western-style ambiance complete with waiters dressed as cowboys, you can't beat it.
Chokchai Steakhouse in Bangkok is located on the first floor of the Prasanmit Plaza building at 45 Sukhumvit, Soi 23.
Triple O's by White Spot – A Canadian chain restaurant, Triple O's by White Spot is in a hidden area of Central World Plaza mega mall. It's on the top floor right next to the Gourmet Market, tucked away behind a Buddha ice cream shop. Difficult to find but it is worth it.
Triple O's by White Spot serves not only the best burgers in Bangkok but also the best chicken sandwiches too. Burgers and sandwiches are served piping hot, on a tray, with the french fries on the side stacked in a paper cup. It's not just the burgers that make the dining experience though, it's also the fresh bread rolls they're stacked on.
Flaky on the outside, they're soft and moist on the inside and just about the perfect burger bun. Toppings too are fresh with a fair few choices. Most of Triple O's burgers and sandwiches come in sets with an average burger, french fries and a coke priced at 200 baht ($5) Try the cheddar bacon burger combo and don't forget a side of onion rings. Yum.
The Garage Burger and Grill – I hadn't eaten at The Garage Burger and Grill, not until I read a rave review about it in a Bangkok newspaper. One trip later, I was hooked. The Garage not only serves amazing burgers but they serve lots of them – so many choices of style of burger, in fact, it's hard to choose.
Try the Thai Burger, beef mixed with chili paste and served with a fried egg on top, a Burger From Down Under, the Australian burger with a fried egg and beets, or the Chili Burger, loaded with chili and served with tortilla chips (my favorite burger!). For good old American burgers, they're served too. Garage Burgers, Cheese Burgers and Bacon Burgers. You can even get a burger without the bun, if you're worrying about carbs.
Prices too at The Garage Burger and Grill are fair. Portions are large as the burgers are huge (double the size of Triple O's) so with an average price of 215 baht ($5.30) for a burger that comes with fries, coleslaw and pickles on the side, it's a good deal.
The Garage Burger and Grill is on the second floor of All Seasons Place on Wireless Road, near the Conrad Hotel.