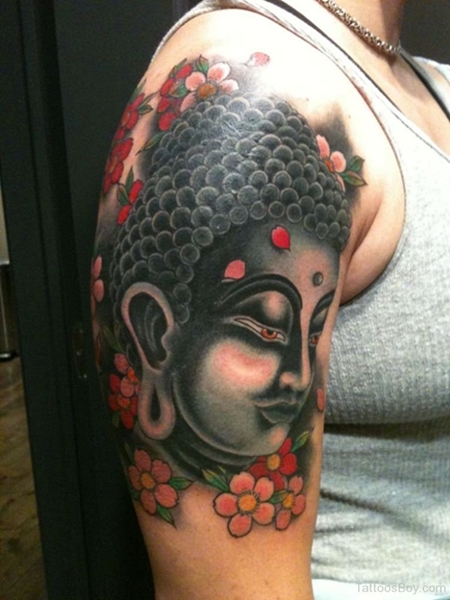 In the time I've lived in Bangkok, Thailand, I've met many westerners who've had a tattoo done at a tattoo parlor here. World-famous for creating both Thai traditional tattoos and modern body art, tattoo parlors in Bangkok offer a clean, sterile environment, experienced tattoo artists, inexpensive tattooing and intriguing designs.
If you'll be in Bangkok and looking for a recommended tattoo artist, look no further than these tattoo parlors. They're three of the best the city has to offer.
Bangkok Tattoo Thailand – One of the most popular tattoo artists in the city, I know at least ten westerners who've had tattoos created or body piercings done at Bangkok Tattoo Thailand. A western woman in the building I live in, before coming to Thailand, spent a long time researching reliable and safe tattoo parlors and, every time, Bangkok Tattoo Thailand kept coming up in her searches.
When she arrived in Bangkok, she made an appointment and had her new tattoo put on her first week here. Not only did she rave about the cleanliness of the studio, but also said how professional and lovely the tattoo artists were. All tattoo artists also speak excellent English, so you'll have no problem being understood.
At Bangkok Tattoo Thailand, minimum prices for a tattoo begin at 1,000 baht (currently $33) and body piercings at 500 baht ($16.50). They can create everything from traditional Thai tattoos to Thai words (Thai script), modern tattoos to Japanese-style yakuza tattoos, your design or their design, full body or a one-inch tattoo – it's entirely up to you and how much you're willing to spend.
Bangkok Tattoo Thailand prides itself on its exceptionally clean studios and makes a point of telling you they always use new needles, they use autoclave and ultrasonic machinery, all materials used for the actual tattooing or piercing are only used once, tattoo artists wear rubber gloves for every customer and the tattoo chair is sterilized after each customer leaves.
You'll find Bangkok Tattoo Thailand in their new location on the third floor of Amarin Plaza, right next to Chidlom sky train station in downtown Bangkok.
Angel Art Tattoo Studio – One of Bangkok's most famous tattoo artists, both with westerners who've visited Bangkok and Thais who live here, is Mr. Tung. He owns Angel Art Tattoo Studio, a small tattoo studio in
the Khao San Road area of Bangkok.
Mr. Tung is world-famous for his superb free-hand style, his unique designs and his friendly manner. He doesn't tattoo from photographs, so if you want something exact, then Mr. Tung isn't for you. But, if you want to give him a general idea of what you want, or look through his thousands of photographs, he'll tattoo it for you free-hand. You'll also leave his studio knowing you're the only person in the world to have that tattoo, as he never draws the same tattoo twice.
Mr. Tung is famous in Bangkok as he's a tattoo artist to models, actors and singers. If you want an inexpensive tattoo from a 'tattoo artist to the stars', get your next tattoo at Angel Art Tattoo Studio.
Angel Art (and Mr. Tung) is in the Khao San Road area, between Khao San Road itself and Ratchadamnoen Klang Road in a side street. If you get lost, ask any Thai running a stall on Khao San Road – just about everyone knows Mr. Tung.
Jukkoo Wong@ Jimmy Wong's – Anyone who knows anything about tattoo artists in Thailand has heard of Jimmy Wong. One of Bangkok's most celebrated tattoo artists, Jimmy Wong tattooed in Bangkok for more than 30 years and people would fly from all over the world for his body art. He and his family were so involved in the art of tattooing that three of his children are now tattoo artists as well. One of these is Jukkoo Wong. Jukkoo Wong is Jimmy Wong's celebrated tattoo artist son, who took over his father's business when Jimmy retired, and is carrying on in the family tradition.
Jukkoo Wong, famous for tattooing celebrities like Kate Moss and Thai singer Tata Young, creates tattoos for anyone who wants one, you just have to book an appointment a little in advance, as he's very popular. He's known for his high standards of cleanliness, his attention to detail, and for his unique and beautiful body art designs.
Jukkoo Wong is at the old Jimmy Wong Studio in the Pratunam area of Bangkok. You'll find him at 66/5 Soi Vattanawong, near the Bangkok Palace Hotel.