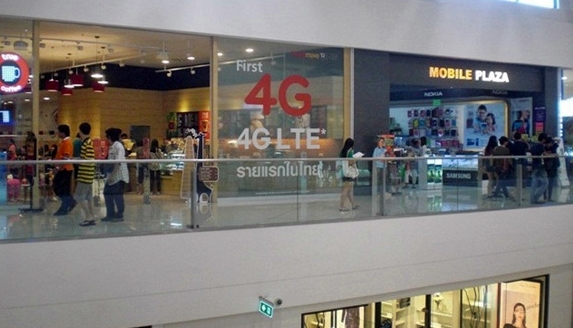 Mega Bangna is one of Bangkok's newest shopping malls and it's one of the largest malls I've ever been to — anywhere. Over 115,000 square feet inside, with restaurants and cafes on the outside adding to the square footage, you can only imagine how long it will take you to walk around Mega Bangna, let alone find what you're looking for.
That's why knowing where to shop at Mega Bangna when you first get there will get you off on the right foot.
IKEA – This enormous Swedish furniture and home accessory store is one of the anchor stores at Mega Bangna. It's also the reason the vast majority of Thais venture out to the mall at all as, with its two enormous floors crammed full of every item of furniture, kitchen and bathroom fixture and home accessory you could ever possibly want, you'll never leave empty handed from here.
When you arrive at Mega Bangna, start your shopping at IKEA. That's because, by mid-afternoon, it's so ridiculously crowded you can hardly move. Get there early and that way you can take your time.
Also make sure you go to the membership area on the ground floor of the mall and sign up for an IKEA membership card before you start shopping. They're free and, with it, you'll be able to get a free catalogue plus any discount coupons they're handing out. When I signed up I was given a coupon for 150 baht ($4.75) off my first purchase. Not bad for something that took me two minutes to do.
Tablet, Computer and Mobile Phone Stores – Mega Bangna has an excellent selection of stores selling tablets, computers and mobile phones. Most are located on the second floor of the mall, all in the same area. That means, if you're looking for a good price on a table, computer or phone, you can easily move from one to another checking out prices and brands before you buy.
You'll find everything from a Nokia shop to a True, Siam Chai to DTAC, Power Buy to Toshiba, Samsung and Apple and every tech store here sells the absolute newest models.
Sporting Goods Stores – Thais have become interested in sports in a big way in the last few years and you can tell that by the number of sporting goods stores at Mega Bangna. In fact, I've never seen as many anywhere else in Bangkok.
Sporting goods stores at Mega Bangna include The North Face, Adidas, Speedo, Reebok, Go Sports, Quicksilver and at least 15 other stores. Selling everything from tennis, golf and badminton equipment to running shoes, weight lifting equipment and gym clothes. If you're looking for sports clothing and sports equipment, Mega Bangna could very well be the best mall in Bangkok to find it.
Jewelry Stores – It's no secret Thais love jewelry and particularly gold so, in my 10 years of living in Thailand, I'm used to seeing a lot of jewelry shops in malls in Bangkok. I have to say, though, even I was surprised with just how many jewelry shops there are at Mega Bangna. At least 20, by my count.
Look for Jemsmanee, I Am Diamond, Enrich Gems, Deluxe Gems, Tokhang Gold Shop and NGG to name just a few. There you'll find gold, watches, rings, bracelets, necklaces — everything you want — and ranging from inexpensive fashion items right up to extremely high-end pieces that will cost you a few months salary.
Sales Stalls and Promotional Sales Events – Finally, if you shop anywhere at all at Mega Bangna, you must shop at the sales stalls and promotional sales events set up in just about every spare foot of floor space all over the mall. You'll find them in the atriums, in corridors and all over the ground floor area.
When I was last there a couple of weeks ago, there were promotional events and sales stalls set up selling everything from refrigerators, computers and big screen TVs to jewelry, clothing, brand name running shoes and children's toys.
Prices at these stalls and promotional sales events are usually low, with items like flat screen monitors selling at 40 percent off their normal price, air conditioning units at 50 percent off and laptops and DVD players at 20 percent off. Just remember, these are all one-time events and stalls and are usually only there for a few days or a weekend.
That means, if you find something you like you must buy it then and there, as the same promotion won't be available on your next visit.
Even though Mega Bangna is about a 20-30 minute drive from downtown Bangkok depending on traffic, with so many shops and sales events, not to mention IKEA, it's well worth a trip out there particularly as you can easily spend the day. To get there, just grab any taxi as every taxi driver in Bangkok knows exactly where it is.