Where to Shop, Eat and What to Buy at Bangkok's K Village Lifestyle Mall
If you want to be thought of as one of the "in" people in Bangkok, Thailand then shopping, dining or hanging out at one of the city's lifestyle malls, like K Village, is the way to go about it.
Bangkok, Thailand has gotten into lifestyle malls in a big way. As the country becomes more affluent and cities like Bangkok highly developed, lifestyle malls like K Village are the cool places to shop, eat, relax with friends and even get a beauty treatment.
K Village is one of the newest lifestyle malls in Bangkok. Located in the ultra-trendy Phrom Phong-Thong Lor area of town, K Village is a large mostly open-air mall with lots to offer the casual shopper, serious diner and beauty and fashion connoisseur.
Shopping at K Village – I am a huge fan of Bangkok's lifestyle malls as they are fashionable, trendy and a wonderful place to shop, eat, and people watch, as well as to take photos of some of the city's coolest new restaurants and cafes. K Village is no disappointment in that regard, that's for sure.
Shopping-wise, like most other Bangkok lifestyle malls, the shops on offer are not particularly cheap. But, if you like things that are unusual, stylish and fun, you'll find some wonderful shopping at K Village.
Look for fashionable clothing at boutiques like Apostrophe, Rebecca and By Sugar. For men, Praise has some incredible tailored pieces, and Apostrophe's men's section is stylish and fun. For kids, there is the cutest little shop for girly girls – Girl's Story – and do not miss MuMu if you like your children to wear unusual, beautiful quality t shirts.
If you adore beauty products, D'etre has the most amazing products all made from natural ingredients, and Patch is wonderful for nail polish, lipstick and body lotion.
Don't miss doing your weekly grocery shopping at Gourmet Market either (my favorite supermarket in Thailand). As, just like the main stores at Siam Paragon and Emporium, K Village's Gourmet Market sells superbly fresh produce, has a huge deli department and is the place to buy imported-just-about-any-type-of-food-from-anywhere.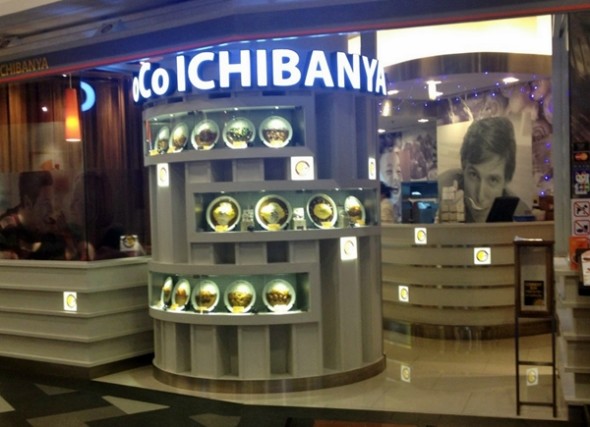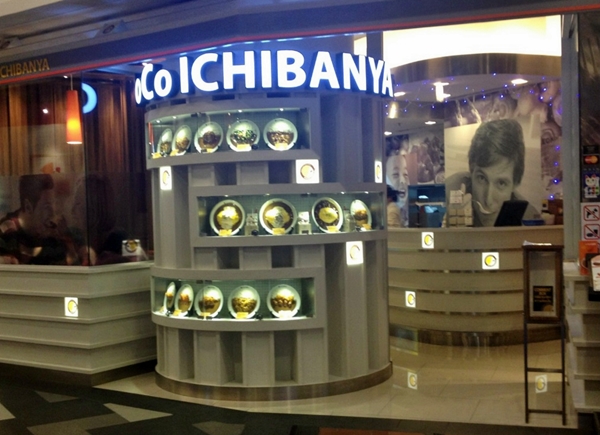 Dining at K Village – Restaurants and cafes are where K Village really shines. With a huge choice of Thai, Asian and International cuisine, as well as your usual upscale coffee houses and ice cream parlors, I could eat every meal here and then some.
If you like Chinese cuisine, King's Palace is excellent. There's a great selection of Japanese restaurants with more than 10 eateries, including Nobu, Ootoya, and Coco Ichibanya (they serve awesome Japanese curries).
For Thai, Yum and Tum is cute and has kick-ass noodles, and if you like Italian, Capri is the spot.
For desserts, which seem to be the in-thing in Bangkok lately, you cannot go wrong with Mango Tango or Crave (incredible cheesecakes and cupcakes) and, of course, there's the usual ice cream parlors – in this case, Red Mango and Homu.
For coffee, I love Gloria Jean's. Delicious lattes, lovely staff and a cool atmosphere.
After shopping and dining, stop off at one of K Village's many spas and beauty shops, (Bangkok Hands does incredible massages). Or, if you're with the wife or girlfriend and need a place to call your own, there's an iBeat (Apple products), a Callaway sporting goods store and, of course, a luxury car dealership, which if you want a Ferrari here's where you'll find one.
K Village really does have something for everyone and, with its fashionable and stylish design and packed as it is with some of Bangkok's beautiful people, if you're looking for upscale, cool and yet relaxing, K Village is the place.
Where is K Village? – Relatively easy to get to, you'll find K Village in between Thong Lor and Phrom Phong BTS sky train stations. Best way to get to is it take a sky train to Phrom Phong station then grab a motorbike taxi or a regular taxi up to K Village on Sukhumvit Soi 26.