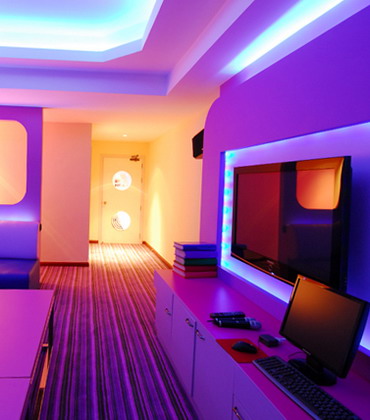 Karaoke is big business in Asia and Bangkok, Thailand is no exception. Home to karaoke bars, pubs, lounges and restaurants, the only difficult thing in Bangkok is knowing which place to choose for a night of karaoke.
The next time you go to karaoke with friends, why not try one of these best Bangkok karaoke places? You will get good food, great beer and a fun night's entertainment. With a huge choice of both Thai and western songs to sing as well.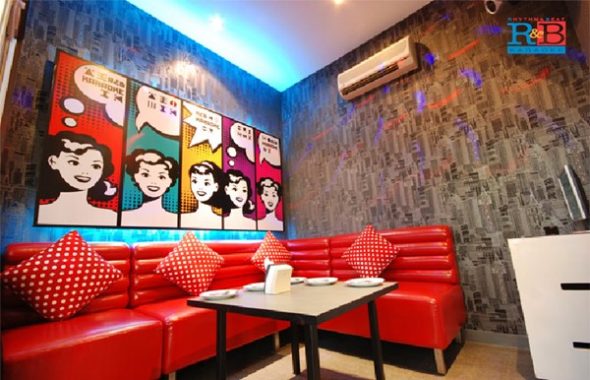 R&B Karaoke – One of the best karaoke lounges in Bangkok R&B Karaoke has three locations, one on Rama 4 Road in Prakhanong, one in the Aree area and the other in the Sathorn area.
Both locations offer plasma TVs, wireless microphones and high-end sound systems. Their facilities include small private rooms for just two people, all the way up to enormous rooms like "The Concert" room that will accommodate up to 25 people.
The food at R&B Karaoke is wonderful, with dishes like fried prawn cakes, crab meat in yellow curry, baked sea bass and barbecued fried rice. They also serve several western-style dishes like mushroom soup, salmon steaks and chicken salad.
Their beer and spirits selection is good and prices aren't too bad for the level of entertainment you'll get.
Open from 6pm-1am on the week days and 2:30 pm to 2:30 am on Friday and Saturday nights. Call 02-675 4224 to make a reservation, and check out R&B Karaoke's website for more information.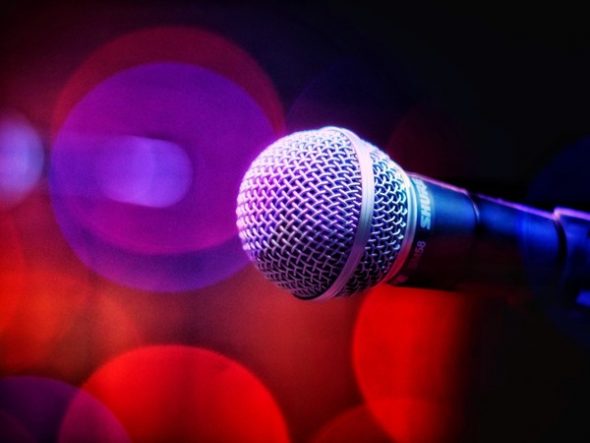 Big Echo Karaoke – Big Echo is popular with westerners as it has a larger selection of English-language songs than some of the other bars. There's nothing worse than going for a night of karaoke only to find two Barry Manilow songs and three thousand Thai language tracks. Facilities include small enclosed booths for 2-3 people up to a party hall that will seat 50 or more.
The food is good with a mix of Thai and Japanese choices and the beer is decent too. Prices start at 280 baht per hour for a small 2-3 person room.
Located on Wireless Road with a brand new Asoke branch, call 02 261-2593-5.
Hip Hotel – Not only is Hip Hotel a cool boutique-style hotel that offers inexpensive accommodation, it's also a fun place to go sing karaoke and one of the best karaoke lounges in the city. There's the Ballad Lounge, where you can enjoy a cocktail while listening to one of their resident musicians. Or, why not hire one of the 21 private rooms seating up to 20 people.
The karaoke equipment is top-notch, the music library has a wide selection of Thai and western music and the food is a delightful mix of traditional Thai and international dishes. Hip Hotel is within walking distance of Huay Kwang underground train station, so easy to get to.
Located on Ratchadapisek Road, call 02 276-5777 to make reservations. More information on their website.
Karaoke City — This amazing karaoke bar has 32 rooms, with some that can accommodate up to 50 people. Each room also overlooks an enormous pond, so if you want a beautiful as well as a fun place for karaoke in Bangkok, then Karaoke City is it.
Karaoke City opens every night at 5pm, and closes at 1am. You'll find them at 329 Pradit Manutham Road, Lad Prao, 10230. Call +66 63 330 0654 for reservations, or get more information on their Facebook page.
Karaoke is big business in Bangkok, with thousands of bars, pubs and lounges. Try these four karaoke lounges, or hit the hotels, movie theaters and bowling alleys – as they all have karaoke lounges too.
Just stay away from the ones near the red light districts, as you will end up paying for more than just karaoke and beer. Most of all, happy singing!
Related reading: Where are the best jazz bars in Bangkok, Thailand?