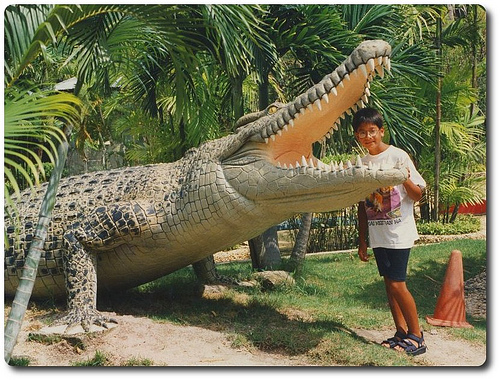 If you are a tourist and worried about an upcoming trip to Thailand because of the country's massive floods, don't be. Other than Ayutthaya, most other areas of the country most-travelled to by tourists are unaffected by the floods and Bangkok, although affected in the far northern suburbs, is still unaffected around most tourist areas.
If you are planning on staying in central Bangkok you will find almost every tourist attraction still open, all shopping malls (except Future Park Rangsit, which is in the far north of the city), restaurants, cafes, bars, nightclubs — almost everything in inner Bangkok operating as normal.
As far as other places go, those tourist spots unaffected by floods include Chiang Mai, Chiang Rai, Lampang and Sukhothai in the north.
In the north east, you can safely travel and stay in Loei, Nakhon Ratchasima, Ubon Ratchathani, and Udon Thani, and in the central part of the country, Kanchanaburi (home of the Bridge over the River Kwai), Hua Hin, Koh Chang, Pattaya, Rayong, Chonburi and Ratchaburi are just the same fun places they always are.
In the south, tourists can safely visit Phuket, Phang Nga, Trang, Krabi, Yala, Surat Thani, Ranong, Songkhla, and Surat Thani, as well as every other place in the southern regions of the country.
None of these places are expected to be affected by floods — at all — so you can safely travel here and enjoy your planned vacation.
For more information, check the Tourist Authority of Thailand's floods section – it is updated daily with information about areas affected by flooding.