Which Tourist Attractions in Bangkok are Closed Due to Floods?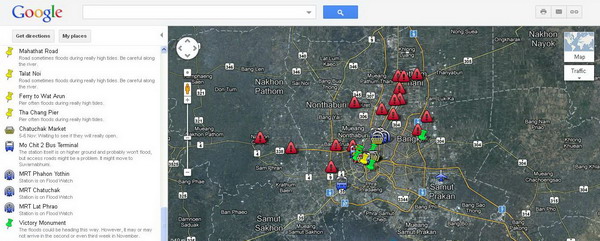 If you're a tourist in Bangkok, or soon going to be, and you're worried about all the tourist attractions being closed, don't be. Long-time Bangkok resident, Richard Barrow, has put together a map showing many of the Bangkok tourist attractions that are closed because of the floods.  Plus, knowing Richard, he'll be updating it continually too, so you'll find much of his information is more accurate even than information from Thailand's Tourist Authority.
You'll find Richard's excellent tourist map here. It lists tourist attractions that are closed, department stores, shopping malls, sky train and underground train stations (most are still open) and more.