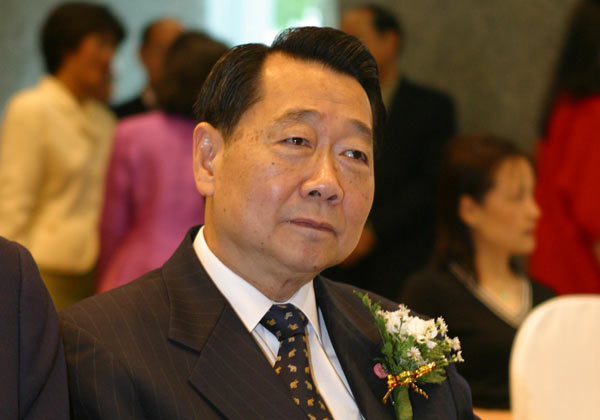 Thailand's top 5 richest people are quite predictable
I'm always fascinated with Thailand's richest people and what they own. After all, many of them are self-made billionaires, having started companies selling products or services that are now some of the nation's most popular. So, for 2013, who are Thailand's top 5 richest people and what do they own?
According to Forbes magazine, the company that produces one of the most reliable lists of world's famous people, Thailand's top 5 richest billionaires are these — and yes, their names are quite predictable if you know anything about Thai businesses:
1. Dhanin Chearavanont & family – Dhanin Chearavanont is actually one of my personal heroes. A man who has worked hard his whole life not only to support his family and create a world-class business, but also to offer good quality products and services at affordable prices for his customers and to treat his employees well.
Dhanin Chearavanont and his family own 7-11s in Thailand. They also own Charoen Pokphand, Thailand's largest agribusiness, as well as True mobile phone, internet, cable and satellite company, the Chesters Grill fast food chain, Siam Makro and a myriad of shares in businesses as far away as China and Singapore.
Dhanin Chearavanont and his family are worth $12.6 billion, by the way.
2.Chirathivat family – Just under the Chearavanont family is the Chirathivat family, who are worth $12.3 billion. They own my favorite shopping malls like Central Ladprao, Central Pinklao, Central World Plaza etc under their Central Group organization, as well as Central Group related hotels.
As Central shopping malls are the most popular in Thailand and Central hotels are being incredibly popular, as they're located in such superb locations, it's no wonder the Chirathivat family are worth so much money.
3. Charoen Sirivadhanabhakdi – Worth $10.6 billion, Charoen Sirivadhanabhakdi owns Thai Beverage (known as ThaiBev in Thailand) makers of my favorite beer – Chang. He's also the biggest owner of Marriott hotels in south east Asia, owns Pantip Plaza IT mall in Bangkok and, of course, Hotel Plaza Athénée in New York.
He also now owns two-thirds of Singaporean beverage company Fraser & Neave.
4. Yoovidhya family – Worth $7.8 billion, the Yoovidhya family own Red Bull sports brand drinks in Thailand, as well as real estate and hospitals.
Unfortunately, I no longer buy Red Bull products (used to drink them all the time), not since Red Bull grandson, Vorayuth Yoovidhya, ran down and killed a Thai police officer while high on drunks and booze and is now doing everything he can to avoid going to court on a negligent death and hit and run charge. They have also fallen from the number 1 spot when patriarch Chaleo Yoovidhya was still alive, to their number 4 spot today.
5.Krit Ratanarak – He's worth $3.9 billion and, along with his mother, sisters and son owns Channel 7 TV, Siam City Cement and the Bank of Ayudhya. Outside Thailand, they are throught to own the Prada store in London.
There's not much else to report on Krit Ratanarak and his family, except to say they are old-money Chinese-Thai who tend to keep themselves to themselves and out of the limelight. Nothing wrong with that, of course.