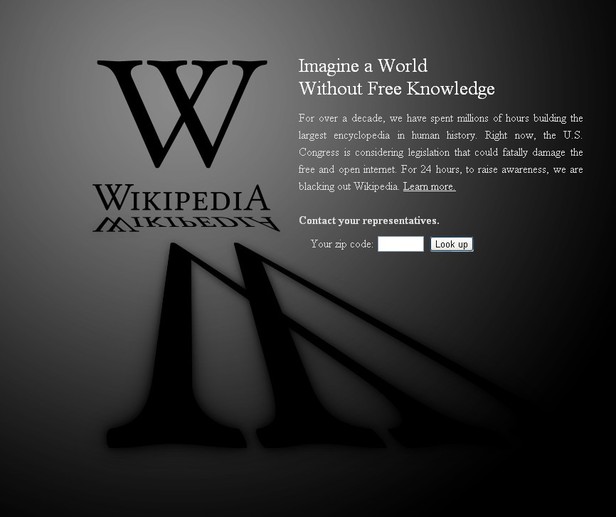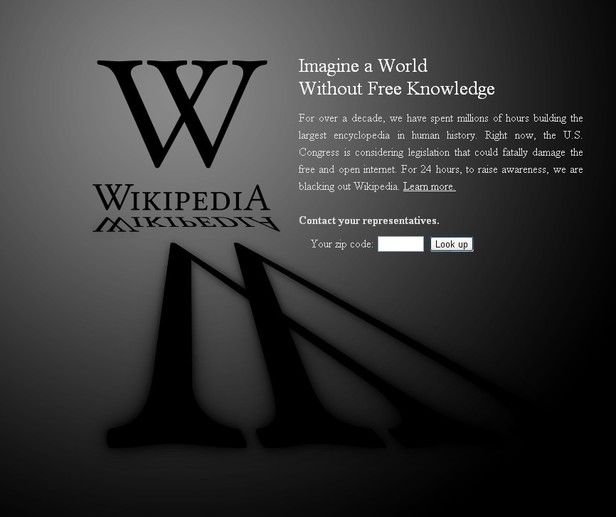 Why does Google's SOPA blackout not include Thailand? Does Google not realize, if idiotic American politicians manage to shove SOPA through, it will affect Thailand and what we can see on the internet, just as much as it will affect Americans? After all, most of the world's top websites are still in America.
Same thing for Wikipedia and their SOPA blackout. While we definitely appreciate their huge effort against SOPA, by blacking out the whole of Google's English version for 24 hours, why isn't Thailand affected to?
Thais aren't stupid. They'd like to know about this, just like anyone in any English speaking country would.
Meanwhile, check out the two images for what you'll see if you try to access Wikipedia's English websites today, or try to use Google in the US.
If you want to know more about SOPA, and why Wikipedia is so against it, read their SOPA article – it's the only thing on Wikipedia not blacked out.
In solidarity with Wikipedia, we will not be posting any more updates for the next 24 hours. So, if something goes "Boom" in Thailand, you won't read about it here.
SOPA needs to be stopped.