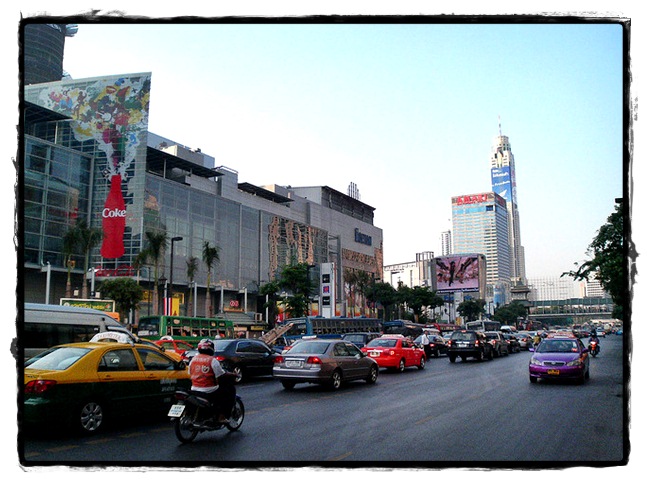 According to Forbes magazine, Bangkok, Thailand was the world's most visited city in 2013 and, if it wasn't for political troubles marring the landscape, chances are it would be the world's most visited city in 2014 as well. It is, however, still the favorite city for tens of millions of tourists every year, who come to Bangkok to enjoy its exotic mix of ultra-modern sights and traditional culture.
Interestingly, many of these tourists return to Bangkok again and again, seemingly enamored of everything this amazing city has to offer. But why?
Bangkok sucks you in and doesn't let you go
For a first-time visitor to Bangkok, the hectic scenes that greet you can be overwhelming at first, and many have been heard to announce they can't wait to get out of the city and will never come back. That sentiment, however, usually lasts only a few minutes before the next delight accosts you and you soon find yourself falling in love with the city and never wanting to leave.
Some, like me, come to Bangkok for a few weeks and stay for 10 years. Others return again and again as, every time, they find some new pastime or sight to enthrall and surprise them.
Yes, Bangkok sucks you in and doesn't let you go, like no other city in the world, which is just one of the reasons why it is a tourist favorite and likely to remain so for decades to come.
Affordability versus fun factor doesn't exist in Bangkok
If you vacation in most European or North American cities, you'll find yourself having to choose between seeing or doing one thing over another as, on a holiday budget, the cost to do both is prohibitive.
In Bangkok, however, with so many things in the city being dirt cheap to see or do or, in some cases free, you rarely have to choose between one thing over another as, yes, you can do both.
After all, in which other city in the world can you buy a cool and fashionable t shirt for as cheap as $3, enjoy a freshly squeezed tropical fruit juice on the street or a handmade coconut ice cream served in a half coconut shell for only 50 cents, and even luxuriate in a tasty and unusual meal at a trendy restaurant for less than $5?
Bangkok is simply exotic
In no other city in the world will you find yourself suddenly experiencing a moment where you realize you are in the most 'exotic' place you will probably ever see. Regardless that it's also one of the most modern and technologically advanced.
In Bangkok, you'll see elephants alongside tuk-tuks traveling down city streets — one sedately, the other in a helter-skelter fashion. Canals filled with brightly-colored long-tail boats ferrying school children to their lessons. The spiciest food being cooked, and eaten, on the street right alongside you and, early in the morning, saffron-robed monks quietly leaving thousands of ornate temples and, with their alms bowls, heading out to get the food willingly offered to them by humble Thais.
No other city offers the sights, sounds, smells and plain mouth-dropping wonders that Bangkok offers. And, in many cases, all at absolutely no cost.
To see more of why Bangkok has been one of the world's most visited cities for years now, with more than 16 million visitors arriving every year, watch the BBC video below. Then tell me you don't want to experience all that at least once in your lifetime as, frankly, I won't be believe you.