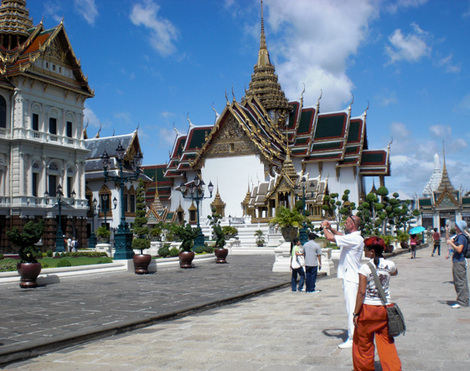 Why is Thailand still my favorite country after 15 years living here?
Now, before you start reading this, you need to know one thing.
While I have traveled to more than 35 countries over the course of my many years, I have lived in Thailand for 15 of those years. So, yes, I may be a little biased.
That being said, Thailand is still my favorite country, and that cannot be said for the UK, the US or several European countries; all countries I have called 'home' in the past.
So why is Thailand still my favorite country even though I have spent a decade and a half living here and, in that time, learned about the negatives associated with living in the Land of Smiles as well?
For so many reasons, I would be here all day and you would get tired of reading if I wrote down everything I love about this incredible country. So here are just a few of them.
Affordable 
Unlike many places in the world, Thailand is still affordable.
Sure, prices have gone up in recent years, but not as much as some people would have you believe.
For instance, I have lived in the same apartment in Bangkok for 15 years — a 1-bedroom with a western-style bathroom, and a small kitchen and living room. It is in a serviced apartment building in northern Bangkok close to the sky train, and includes a weekly maid.
When I signed the lease 15 years ago, I was paying 10,000 baht a month. Today? I am still paying 10,000 baht a month, and anyone that moves into my building is going to be offered the same rental rate.
When I lived in Los Angeles, my rent increased by 5 percent per year. In Thailand, it never has.
Food too may have increased in price, but in most cases an increase from 30 baht to 35 or 40 baht. Sure, in some cases, that is a 25 percent increase, but when 40 baht is still just over a dollar, it isn't exactly expensive. Even for a Thai.
Taxis and bus fares have increased but, again, nowhere near the rate they have in more developed countries. In fact, I can still take a taxi ride to most places I go in Bangkok for less than 60 baht — around $1.75.
Try doing that in any developed country nowadays.
Thailand is an affordable country to live and to travel in, and sometimes it is downright cheap.
Related: Best serviced apartments in Chiang Mai, especially if you want a long-term stay
How to find nice apartments in Bangkok easily and quickly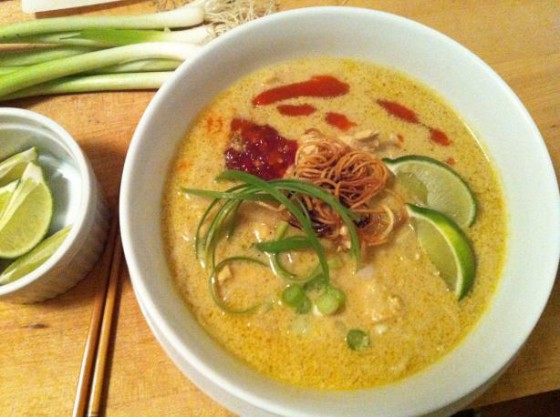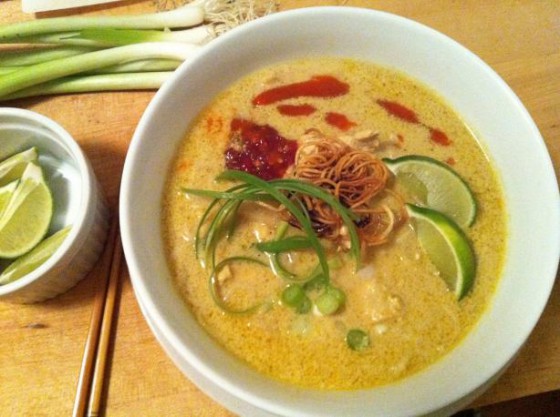 The Food
Thai food cannot be beaten when it comes to amazing tastes, which is one reason why Thai cuisine is one of the world's favorite cuisines, and why there are tens of thousands of Thai restaurants worldwide.
The food in Thailand is the best food anywhere, and it is available everywhere at any time of the day or night.
Som Tam, Pad Thai, Khao Kha Mu, Khao Mu Krop, Khao Pat, Laab Gai, Kaeng Matsaman, Khao Soi,Yam Khai Dao — all these amazing dishes, and literally thousands more, are available on street stalls and in food courts and restaurants all over Thailand.
Many of them are also only 30 to 40 baht per dish, which means you can buy a delicious, cooked-from-scratch, completely fresh meal, often without additives or preservatives, for just over $1.
Related: Which street foods should YOU try in Bangkok, Thailand?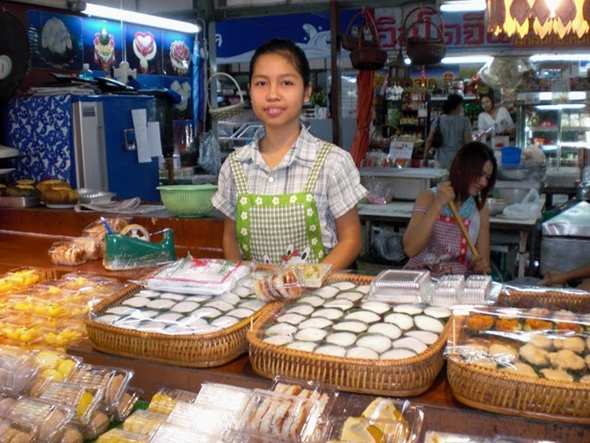 The Friendliest People
While you will hear some westerners slam Thais as being "thieves, cheats, liars" etc., I can honestly say in 14 years of living in the Land of Smiles I have only had a problem with one Thai, and that was a minor problem that was eventually fixed.
In fact, most Thais I know are the nicest, friendliest, most helpful people and always always smiling.
I have, however, had several problems with some of the westerners that come to or live in Thailand.
So my take on it?
Be careful who you listen to when you hear Thais cannot be trusted and watch how they themselves behave, because saying Thais cannot be trusted is simply not true.
Some Thais cannot be trusted, just like some westerners but, in my experience, I would trust a Thai before I would trust quite a few of the non-Thais living in Thailand.
Related: Thais must be the world's cleanest people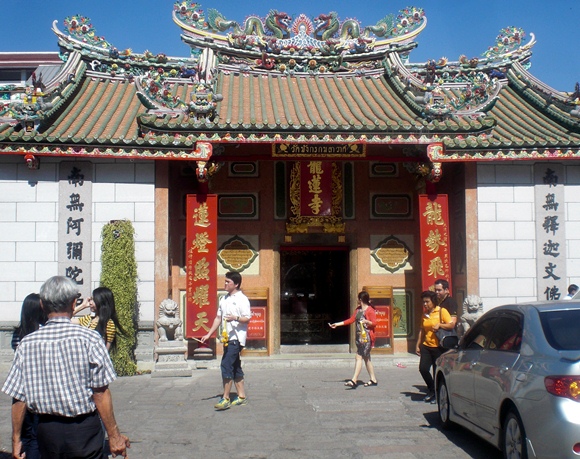 The Most Beautiful Places To Visit
Thailand has everything, and much of it is incredibly beautiful.
Whether it is the stunning Thai temples in Bangkok or Chiang Rai, the beautiful beaches on Phuket or on Koh Samet, the mountains just outside the city of Chiang Mai, the waterfalls, rice fields and jungles all over the country, the breathtaking views, the astounding wildlife — you cannot beat much of what you will see if you travel around Thailand in just about any other country on the planet.
Related: 12 Magical Places in Thailand you must see before you die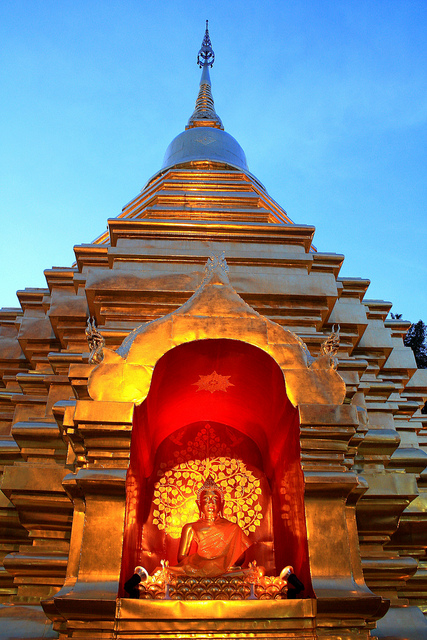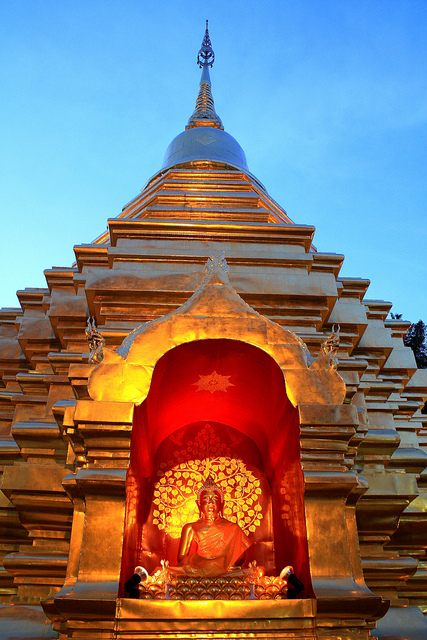 The Culture
Thailand, of course, is a Buddhist country with more than 94 percent of Thais being Buddhist. That means much of what you see in Thailand comes from that religion — the temples, the traditions, the festivals, the food, the politeness, the way Thais wai when they greet or take leave of someone, and the way Thai people usually treat others.
But Buddhism in Thailand, and the way Thais have adapted it to their style of living, has created a fascinating culture unlike any other.
While the culture of Thailand is just about impossible to describe if you have not visited the country or experienced it, this Wikipedia article will give you a quick rundown of how it developed.
And the video below will show you a fun way of looking at Thai culture. Is it all true? Well, sort of. But more than anything, it will give you a good idea of what you can expect if you visit Thailand.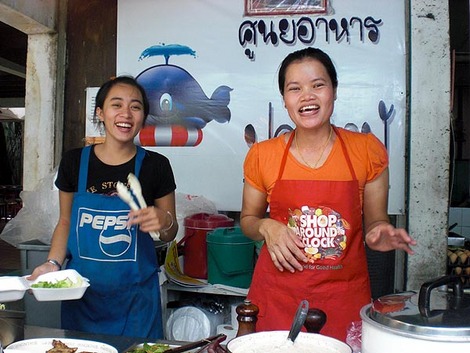 My Personal Experience
Finally, there is my personal experience of living for a decade and a half in Thailand. An experience that has made me love the country like no other.
Because everywhere I have gone, I have been met with smiles, friendliness and kindness. Almost every Thai I have come across whether in a personal or work relationship has been helpful, kind and wanting to show me the best their country has to offer.
Every job I have had has been interesting, fun, quite relaxing actually, and full of laughs.
Every trip I have taken in this amazing country has been full of the most beautiful sights, the most fascinating history, the most delicious food and the most fun.
I have traveled all over the world, lived in several countries and, believe me, there is nowhere like Thailand.
If you haven't been to this amazing country yet, what are you waiting for? And if you are already lucky enough to live in this incredible place, stop complaining about the minor things you don't like in your life and look around at all the blessings you now have.