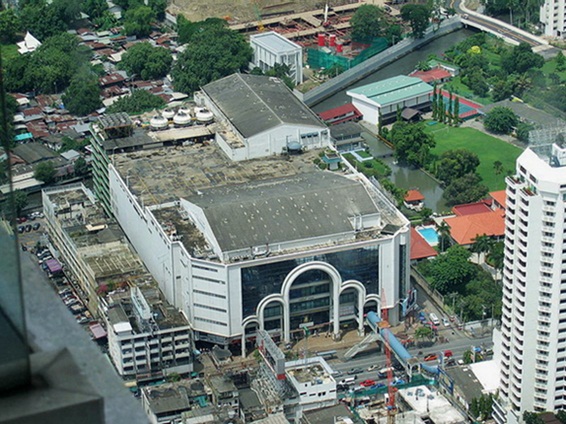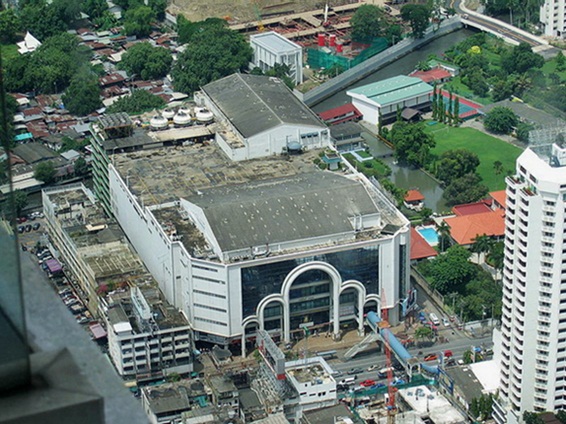 Pantip Plaza is Bangkok's most popular shopping mall for electronics, computer peripherals and software.  If you need to buy computer equipment, a camera, a printer, computer software or DVDs, a mobile phone, or video games many people in Bangkok will recommend you shop at Pantip Plaza.
I have shopped at Pantip Plaza many times over the 15 years I have lived in Bangkok, but I wouldn't recommend shopping there for most things.
Here is why.
Location of Pantip Plaza – While it is relatively centrally-located, shopping at Pantip Plaza still requires a taxi ride or a two kilometer walk or so from the closest sky train station.
This doesn't seem bad but, once you have bought something at Pantip Plaza and need to get it home, carrying it back to the sky train or having to hail a taxi can be a bit of a nuisance.
That's why, for most electronics and computer-type purchases, I now shop at Fortune Town Mall. That Bangkok electronics mall is right next to an underground train station, so is easy to travel to and from.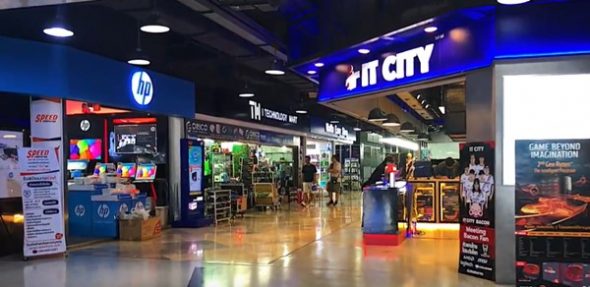 Sellers at Pantip Plaza – While other electronics malls have sellers that are slightly aggressive, the sellers at Pantip are often extremely aggressive. I have also been lied to several times by Pantip Plaza sellers, who often don't seem to be concerned with getting an honest sale as much as just getting a sale.
If you do shop at Pantip, take what a seller tells you with a grain of salt, and always check with other sources (Internet, trade magazines etc) before you buy something.
At other electronics malls in Bangkok, I have found most sellers to be more laid-back about making a sale and a lot more honest about what they are offering.
They are also more likely to tell you if they think you could buy a better product than what you are looking at.
Some of this is probably why, even though Pantip has had two major renovations over the last few years, there seem to be fewer shoppers every time I go.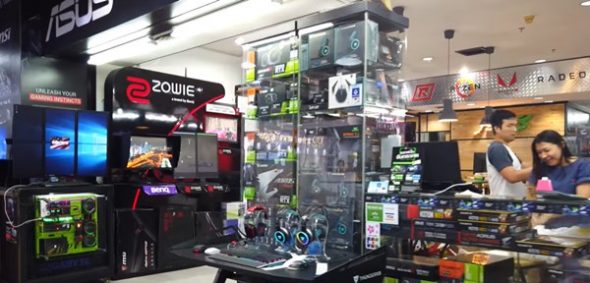 Buying Electronics and Computer Equipment at Pantip Plaza – Pantip Plaza is enormous. It has five floors, a couple of large anchor stores and then hundreds of small sellers selling everything from computers to computer software, printers to cameras, DVDs to CDs, mobile phones, tablets and lots in between.
If you are going to buy electronics or computer equipment at Pantip, the best thing to do is walk around and window shop first. Then, once you have found a few stores selling what you want, bargain with each of the sellers to lower the price.
Most sellers will go down a few thousand baht on a high ticket item. Particularly if you are buying second-hand equipment. Just make sure you get a warranty before you pay and close the deal as, without it, you won't be able to return anything if something goes wrong.
Also make sure the product you buy comes out of a sealed box and has a legitimate warranty card as, again, it's less likely it will be a fake product.
Most of my Thai friends however recommend only buying at Pantip if you shop at one of the two large anchor shops, IT City or Data IT, as they only sell genuine products.
I have bought a printer and a computer at Pantip Plaza in the past. Both items I bought on the top floor at IT City, as they guarantee everything they sell, and have a reasonable reputation.

Counterfeit and Pirated Products at Pantip Plaza – Pantip is popular too because of the number of pirated and counterfeit products they sell. From copied DVDs and CDs to knock-off iPhones, you can buy everything at Pantip Plaza.
Just about everyone in Thailand buys counterfeit products but, that doesn't mean you want them shoved in your face when you go shopping, or told that what you are attempting to buy is the 'real thing' when anyone can see it's not.
If you'd rather be absolutely sure what you're buying is genuine, you have much more of a chance of that happening if you shop at MBK, Fortune Town Mall or the electronics shops at Siam Paragon.
Overall, when I go to Pantip Plaza I can't seem to shake off the feeling of just knowing I am getting ripped off. That's why I have stopped shopping there in recent years and now head to Fortune Town Mall or MBK for all my electronics and computer-related purchases.
If you do venture into Pantip Plaza, be wary about where you buy and what you buy, and keep your wits around you. That way, you have less chance of being cheated.
Pantip Plaza is located on New Phetchaburi Road, a few minutes walk from the Rathchathewi sky train station.