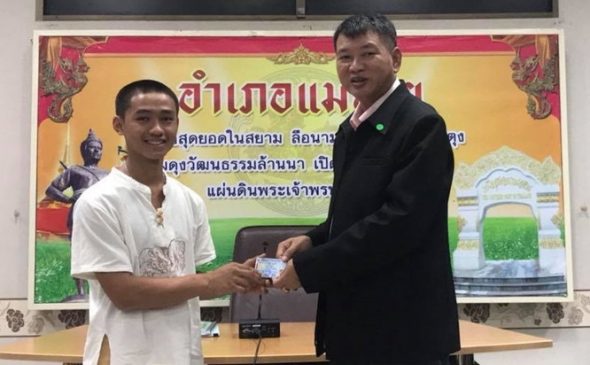 The United Nations High Commissioner for Refugees  (UNHCR) often criticizes Thailand for its various human rights violations.
This week, however, the UNHCR says the decision Thailand made in granting four members of the Wild Boars football team Thai citizenship will offer the boys and their coach far more of a chance of a successful life.
"By providing these boys and their coach with citizenship, Thailand has given them the chance to both dream of a brighter future and to reach their full potential," said Carol Batchelor, UNHCR Special Adviser on Statelessness.
The Wild Boars, of course, are the Thai football team and their coach that was trapped in the Tham Luang cave in Mae Sai district of Chiang Rai last month for almost three weeks.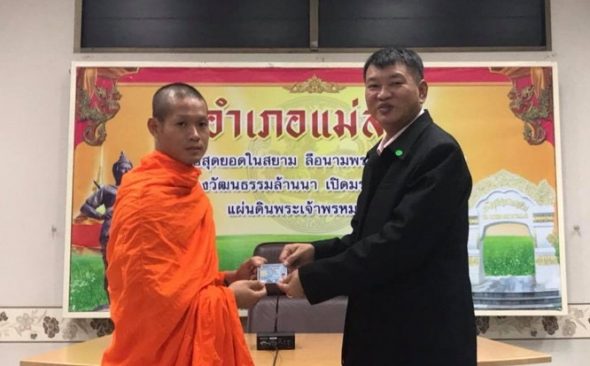 Three of the boys, Adul Sam-on, 14, Mongkol Boonpiem, 13, and Pornchai Kamluang, 16,, and their football coach, 25-year-old Ekapol Chanthawong were what is known as "stateless".
Either born in Thailand, but not deemed Thai by Thai authorities due to their ethnic background, or brought to Thailand from neighboring countries when they were young, the Wild Boar boys were not allowed to travel outside Chiang Rai province.
They also had other basic rights denied to them, including the right to a registered marriage and the ability to get social welfare benefits. They could even have been detained by police at any time, and would not have been able to apply for legal employment when they left school.
With citizenship, however, the Wild Boars have immediately become like every other Thai. Able to get a job and make a livable wage. Able to legally marry. Able to travel anywhere they want and, of course, able to apply for a Thai passport.
There are currently purported to be over a million other people in Thailand who are also stateless, most of who belong to ethnic minorities, and the majority of whom are children.
For girls especially, being stateless is particularly dangerous, as it often tends to lead to human trafficking and prostitution.
As for the three Wild Boars and their coach, Coach Ek, they were among 30 stateless people who received Thai citizenship yesterday.