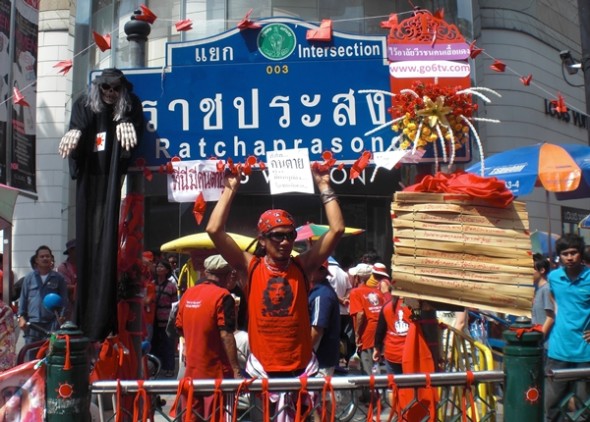 The Nation newspaper is reporting the World Bank is worried about Thailand's political and economic stability, due to not only the upcoming July general election but also Goldman Sachs' decision to lower its rating for Thailand. Add onto that increasing inflation in Thailand and, for the next couple of months, things for the Thai economy might be looking down.
At Tasty Thailand, we always notice when there's been a shift in international opinion about Thailand downwards, as the Thai baht always suffers.
This week, the Thai baht has dropped around 1% in value since Friday, with some financial analysts expecting a continuing drop over the next few weeks as the date of the general election draws near.
The outcome of the election and whether or not Thailand's powerful army will allow the election results to stand (some think the wrong person being elected ie: Yingluck Shinawatra, might instigate a military coup, although most of us hope that's not the case), will have a lot to do with what happens to Thailand's economic stability for the rest of the year.
In 2008, Reuters quoted Supreme Commander General Boonsrang Niumpradit as saying any problems between Thaksin supporters and opponents should be dealt with by "democratic means".  Let's hope that thought still holds true today.
Meanwhile, the falling baht is good for someone like me, who's money comes from outside Thailand. Not so good for those investing in the Thai baht though, at least for short-term gains.
Photo – Pro-Thaksin supporters in March, 2010 – copyright Hanou, Creative Commons License