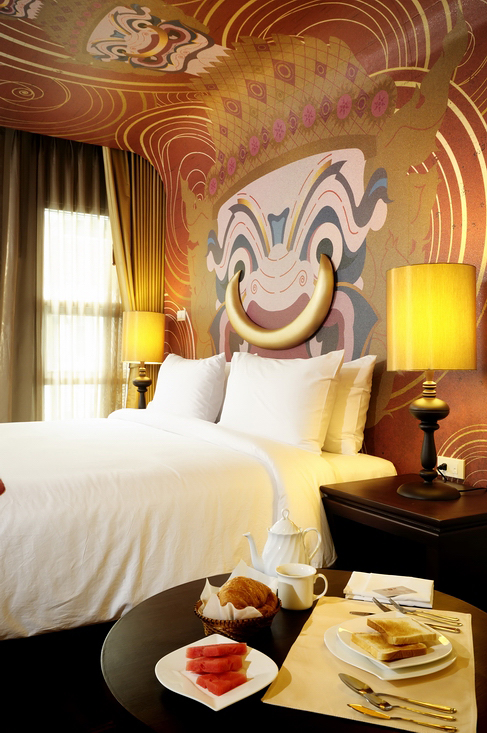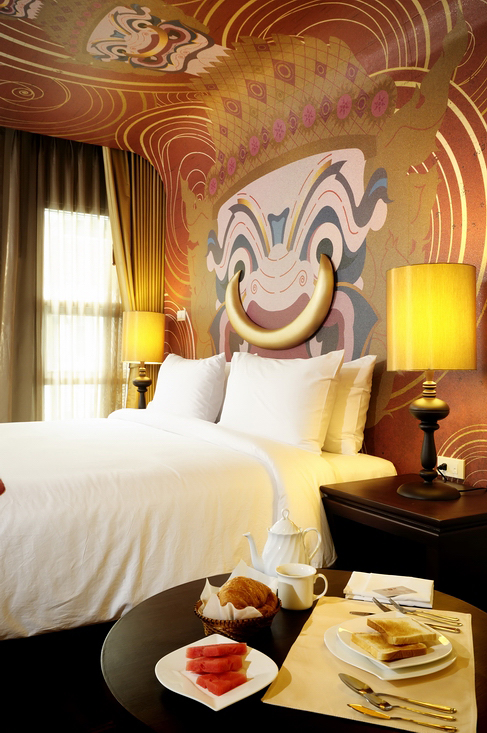 Do you like to stay in small, independent boutique hotels with style? Then look no further than WOW Bangkok, a tiny independently-owned Bangkok hotel that has to be one of the most stylish in Thailand.
What was once nothing more than a five storey Thai townhouse is now a renovated elegant, chic and secluded boutique hotel in a fabulous location just off Sukhumvit in downtown Bangkok.
WOW Bangkok only has seven guest rooms which means, as you can imagine, you get amazing service here. Each room is independently designed, so totally unique, and comes with en suite bath, Wi-Fi internet, in-room entertainment,  DVD player, mini fridge, and stunning wall art. Rooms have private balconies and WOW Bangkok has a wonderful roof top deck, perfect for hanging out with a drink and a book.
Room rates begin at around $60 a night. An amazingly cheap deal for such a stunning boutique hotel.
You'll find WOW Bangkok at Sukhumvit Soi 31, just five minutes from Phrom Phong BTS sky train station and the same distance from the upscale Emporium shopping mall and boatloads of restaurants, cafes, pubs, supermarkets and shops.
Check out their room rates and lots of stunning photos here.