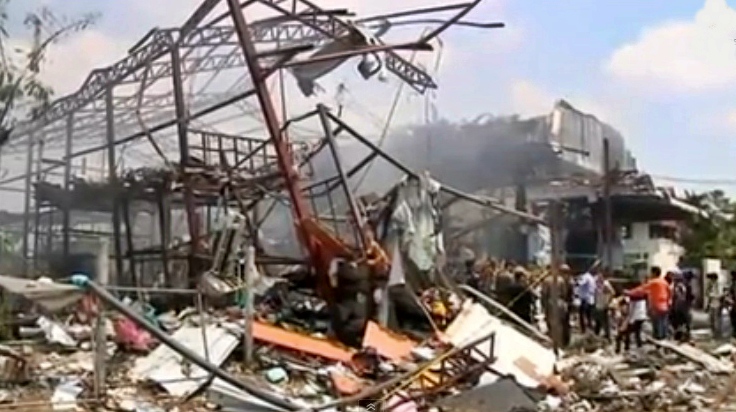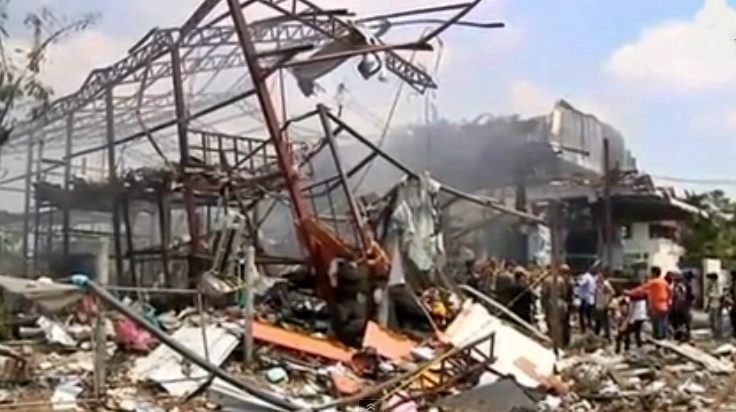 Anyone who has been in Thailand for more than a few weeks can probably tell you of things the average Thais will often do, due to a poor education, that put their lives at risk.
So, to many, it may not be a surprise today that a World War II bomb has exploded in Bangkok, killing seven people and injuring 20 others. It exploded as a Thai scrap merchant tried to open it with a blow torch.
The World War II bomb was discovered on a building site by a Thai construction worker. Not knowing what it was but realizing it was made of metal and could be valuable, he took it to a northern Bangkok scrap merchant and sold it.
The scrap merchant, also not knowing what the World War II bomb was, decided to cut it up for scrap metal and started to do so with a blow torch.
The bomb exploded, killing him and six other Thais who were close by, while injuring 20 others.
The warehouse he was in was also completely destroyed by the explosion and the resulting fire.
According to Thai police, body parts were found more than 200 meters away.
The Reuters video below shows Bangkok firefighters combing through the building putting out the blaze, and then the outside of the building which is nothing more than a metal skeleton hanging by a thread.