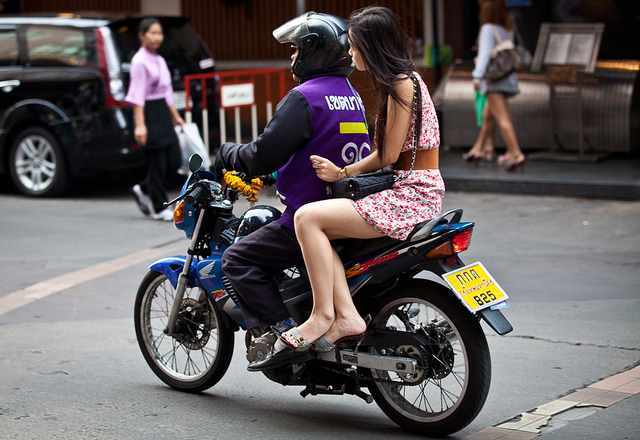 You know you have been too long in Thailand when you are sitting side saddle on a motorbike, wearing heels and a skirt, with a bag slung over your shoulder, two big supermarket shopping bags on your lap, a brand new laptop in a box and two laptop bags in a big plastic bag dangling from your hand.
It is 8 o'clock at night, you are zipping down the middle of Pahonyothin Road past Central Ladprao shopping mall and you are thinking of asking the motorcycle taxi driver to stop at the food stall at the end of your street so you can grab some noodles and pork for dinner.
An ice cold cha yen (Thai iced tea) from another street stall would complete your evening.
Yes, that was me last night.
As a Thai friend said to me recently, I have become Thai.
The thing is, though, I can honestly say I am not sure there is such a thing as "too long in Thailand".