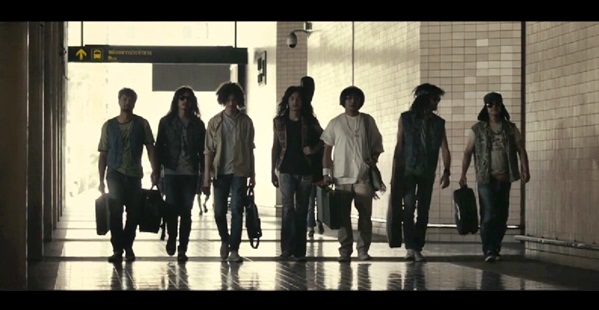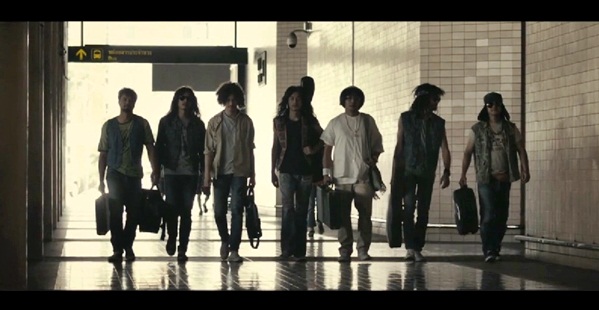 The Thai movie Young Bao is doing quite well at the box office in Thailand. Only released a week ago, Young Bao is already at number five. Not surprising really, however, as the movie tells the story of one of Thailand's most famous rock bands ever — Carabao.
Carabao first started out in 1976 when a couple of Thai university students studying in the Phillippines got together and decided to form a band. The band soon added more members but really began to be popular after they returned to Thailand and became known for singing protests songs during the politically-charged late 70s and early 80s.
So politically controversial were some of Carabao's songs, they were actually banned by the Thai government. Not that that affected the band, except to make them even more popular with Thais.
Nowadays, Carabao is known for what are called 'Phleng phuea chiwit' or 'songs for life'. These are songs that use a traditional Thai folk song base and incorporate western rock and folk. They are often songs that lament the difficulties of working class people and blame 'the man' for causing them. Of course, poorer Thais, which is still the vast percentage of the Thai population, can relate.
Carabao, with a variety of band members, have remained popular in Thailand and much of the rest of Asia for more than 35 years. They have also released more than 25 albums, giving the public a huge body of work to listen to. Heck, Carabao even posed with former Thai prime minister Abhisit Vejjajiva, although they looked a lot cooler than he did.
So, when Young Bao was released in Thai movie theaters at the end of May, Thais in their tens of thousands went to see the movie so they could learn more about the beginnings of their favorite Thai rock band.
Even if you're not a Carabao fan, Young Bao has some awesome music (of course!), an interesting story and is available to watch with English subtitles if you don't understand much Thai. You'll find a listing of the movie theaters in Thailand currently showing Young Bao at MovieSeer.
Carabao, by the way, is Tagalog for 'buffalo'.