Who does not need a visa for Thailand? Is your nationality included?
Like most countries in the world, Thailand makes it easy for some nationalities to visit as the country does not require them to have a visa before arriving. Other nationalities, however, are discriminated against with visas being required even for a trip lasting just a couple of days.
Who does not need a visa for Thailand? And is your nationality included?
Or, like millions of others that visit Thailand every year, will you be required to obtain a visa before Thai immigration will allow you to enter?
Who does not need a visa for Thailand?
If you are a citizen of any of the following countries, you do not need a visa to enter Thailand for up to 30 days:
Australia, Austria, Belgium, Bahrain, Brunei, Canada, Czech Republic, Demark, Estonia, Finland, France, Germany, Greece, Hong Kong, Liechtenstein, Luxembourg, Malaysia, Monaco, The Netherlands, New Zealand, Norway, Oman, The Philippines, Poland, Portugal, Qatar, Singapore, Slovak Republic, Slovenia, Spain, South Africa, Sweden, Switzerland, Turkey, United Arab Emirates, United Kingdom and United States of America.
Citizens of any other country not included in the list above are required to have a visa to Thailand before they will be allowed entry.
Some are required to get a visa at a Thai embassy or consulate before they will be allowed access. Others can get a 30 day visa-on-arrival when they arrive at the airport in Thailand.
Be sure you check for information about your nationality before you attempt to get on a plane. Especially as most airlines will not allow you to fly into Thailand if you do not have the relevant visa.
You will find more information on visas for Thailand and visas-on-arrival on the Ministry of Foreign Affairs website.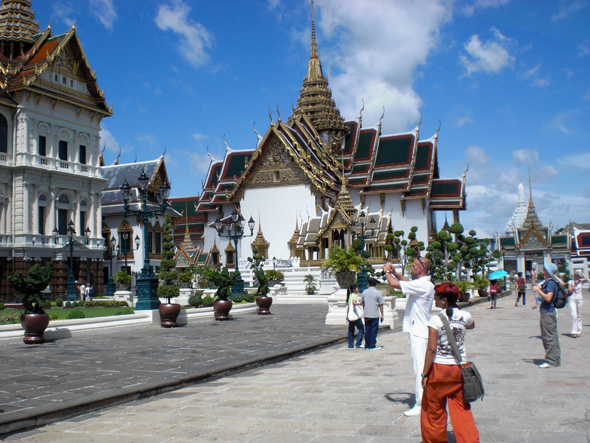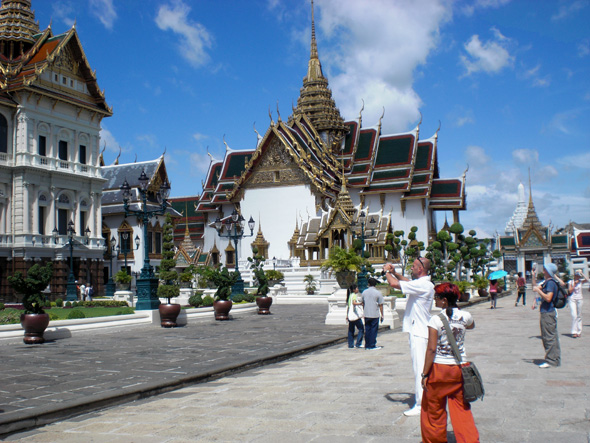 You can only visit Thailand twice a year for up to 30 days without a visa via a land border
Since 2016, Thailand has made it even more difficult to make a quick trip without needing a visa.
Nowadays, the country only allows people to visit twice in a year for up to 30 days if they do not have a visa, and if they arrive in the country via a land border. If you fly in, however, this new rule does not apply.
You can, of course, get around this new law by simply arriving via land border a couple of times, and then flying out to a neighboring country like Cambodia or Malaysia.
Stay a day or two, then fly back into Thailand and stay another 30 days.
Do you need adequate finances for your trip to Thailand, and do you have to prove you have money upon arrival?
I have lived in Thailand for 16 years with all kinds of visas. Most of the time I have a work permit, occasionally I was here on tourist visas, other times I did visa runs every 30 days for a few months until I found a new job and got a new work permit.
Where can you get the best exchange rates in Bangkok if you need to buy Thai baht?
During the few times I did not have a work permit, I would hear non-Thais talking about how Thai immigration was asking people to prove they had adequate income, with some even saying every foreigner arriving in the country was being asked to prove they had money before they would be allowed through immigration.
Is this true?
No.
Come on. Imagine everyone arriving in Thailand being asked if they had enough money to support themselves while they were in the country. Not only would it anger a heck of a lot of tourists and other visitors, but it would take immigration days to check everyone.
What does happen, however, is Thai immigration will do spot checks — meaning they ask some people every day to prove they have money, before they will let them through immigration.
All I can say is, in my 16 years living in the country, I have never once been asked to prove I had money in order to be allowed entry. I don't know anyone else who has been either.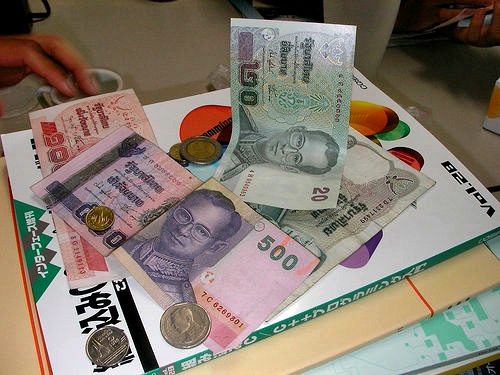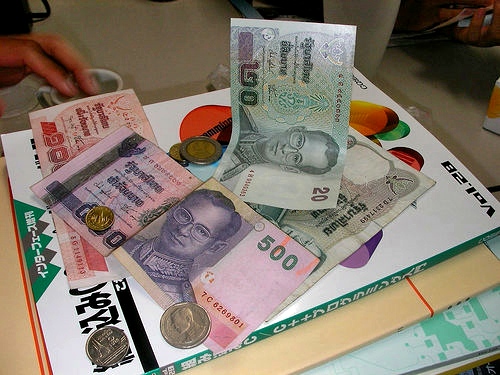 How much money do you need to be allowed into Thailand?
If you are unlucky enough to be asked, however, you must prove you have at least 20,000 baht per person (as of August, 2018 that is approximately €528 or $612) or, if you are traveling with your family, at least 40,000 baht.
As most people traveling to Thailand on holiday or on business would have quite a bit more than this, it should not be too difficult to prove.