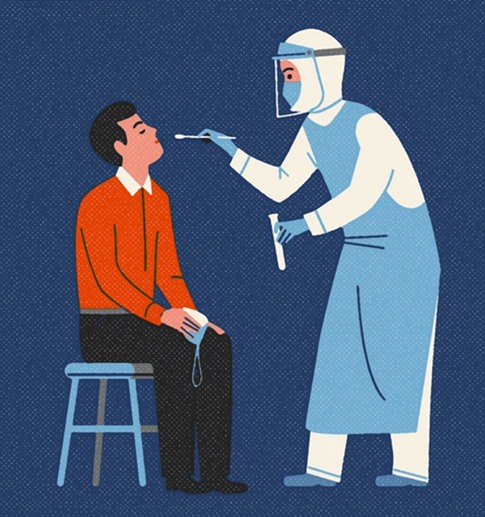 According to the Bangkok Post, an electronics factory in the Khao Yai district of Thailand has recorded another 165 Covid-19 infections today, pushing the total infections at the factory to more than 6,000 in just three weeks.
The electronics factory' infections were reported after mass testing at a Cal-Comp Electronics factory turned up another 165 Covid-19 cases to create a total of 6,124 cases.
Only one person out of the 6,124 has died, however, with 1,828 having already recovered, and another 4,295 still in area hospitals.
The severity of those cases has not been announced, but with fewer than 0.7% of total Covid-19 cases worldwide serious or critical, the severity of most of the Cal-Comp Electronics' workers cases is likely to be mild.
The Cal-Comp Electronics factory currently has more than 14,000 workers, which means almost 44% of all workers at the factory have tested positive for Covid so far. (continue reading below…)
101 Covid-19 cases in Chon Buri, Thailand — Si Racha ice factory closed until June 18th
The factory has been closed since May 15th in an attempt to limit more transmissions, and workers have been placed in quarantine with many remaining in a field hospital on site.
Conditions at the field hospital were said to be poor, however, with workers announcing a strike in an attempt to get authorities to notice.
Mass testing is also being carried out at various locations in the Khao Yai district in order to both find and then quarantine people infected with Covid-19, and to improve public confidence.