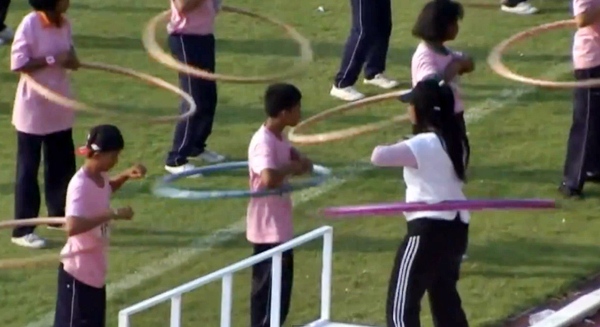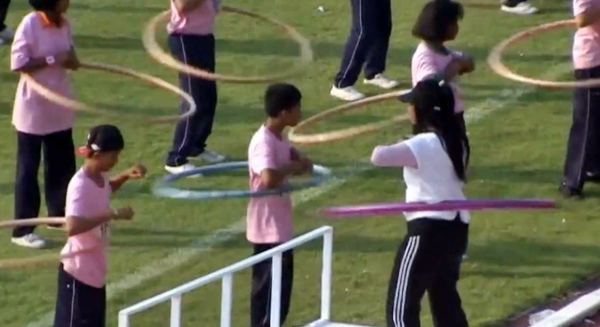 Thailand has just broken the world record for the most people hula hooping at one time. 4,483 Thais got together at a Thammasat University stadium in Bangkok and swung their hula hoops around for 7 minutes, thus beating the world record of 2,496 people hula hooping for 2 minutes in Taiwan.That means Thailand didn't just beat the world record, they smashed it.
Around 5,000 people actually started the hula hooping session in Bangkok, but around 500 had to drop out after they couldn't keep their hoops up in the air for the required length of time.
Thailand seems to be big on breaking Guinness world records this week as it's not just the hula hooping competition that's been going strong. Nine Thai couples are currently trying to break the world record for the world's longest continuous kiss as well —  held by a Thai couple at the moment, I might add.
As for Thailand breaking the world record for hula hooping, it wasn't all about world records and fun. The event was sponsored by the Public Health Ministry's Department of Health, as a way to promote exercise and healthy living.
Not a bad idea, eh? And, of course, congratulations to Thailand for being the new world record holders.
Meanwhile, watch the video from ITN about the event. Just note, the reporter got her numbers mixed up.