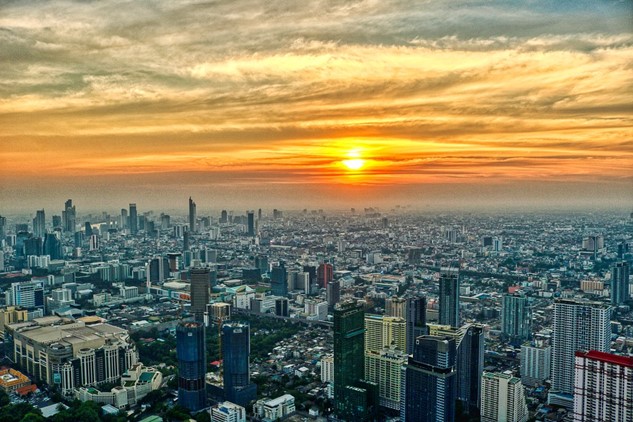 OPINION
With Thai authorities day after day reporting Bangkok has the most new Covid-19 cases and seeming to be worried and surprised by that, my question every day has been "Why wouldn't it have?"
After all, when you compare Bangkok's latest daily figure of 867 new Covid-19 cases to the city with the second highest number — Samut Prakan with its 239 cases — the higher number makes sense.
Why?
It is simple math.
There will almost always be higher numbers of cases of Covid-19 in places with larger populations. After all, the more people there are the more the virus can infect.
Therefore, it is common sense to expect Bangkok with its 10.59 million people living in the city itself, and a total of more than 14 million living in the Bangkok Metropolitan Region, to have higher case loads of Covid-19 than Samut Prakan.
A city whose population is 1.34 million.
In other words, Bangkok actually has a lower number of new cases of Covid-19 every day compared to Samut Prakan when you calculate them as a percentage of the population.
Bangkok's new cases of Covid-19 today, for instance, is an absolutely teeny tiny 0.0081869688385269% of its total population.
Samut Prakan's is 0.017835820895522% — a higher percentage of its total population than that of Bangkok.
Then again, many in authority positions in Thailand seem to lack common sense let alone the ability to do basic math (it's the country's terrible education system that's to blame), so it isn't surprising there is still panic over 869 new cases of Covid-19 in Bangkok in a population of over 10.5 million. (Or 14 million if you include the population of Bangkok's surrounding area).
Just like there has been panic in Thailand, and elsewhere in the world, over a virus with a 99.5% survival rate, and one that over 18 months since the first case emerged still predominantly kills the elderly with pre-existing conditions.