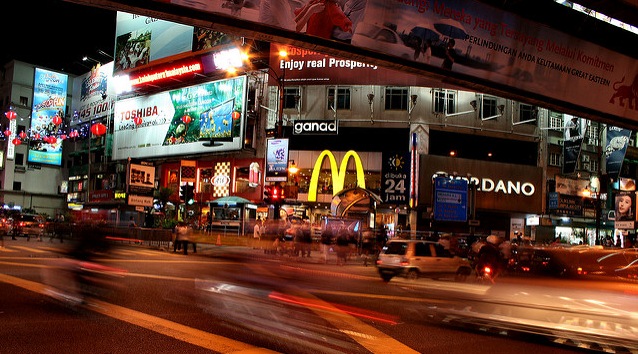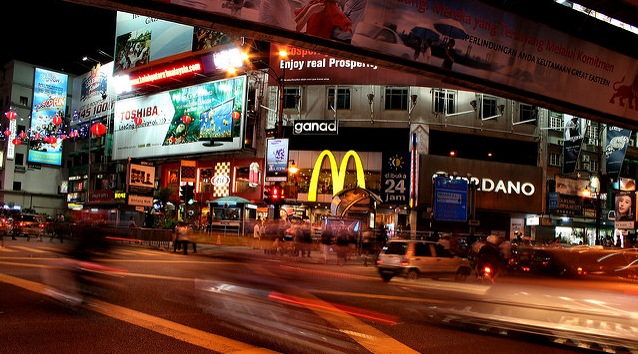 On my last few trips to Kuala Lumpur (KL), Malaysia, I've stayed in the Imbi area of town. Imbi is one of Kuala Lumpur's main commercial areas and, with its cheap shops, massive malls and thousands of market stalls, it's one of the most popular places to shop in the city.
On a trip to KL, make time for a trip to Imbi. It's easy to get to and, once there, you'll find some of the best cheap stores in town.
How to Get to the Imbi Area – Getting to Imbi couldn't be easier. Just hop on KL's monorail system, which you can catch at the end of the line near KL Sentral, or any of the stations on the line. There's an Imbi station, right next to Berjaya Times Square, so your shopping fun can start immediately.
Berjaya Times Square – One of the first places visitors to the Imbi area of town go to is Berjaya Times Square, the city's largest mall and the world's fifth largest building.
Here you'll find 1,000 of cheap shops selling clothing, shoes, accessories, bags, watches, costume jewelry, DVDs, CDs, books, household items, sporting goods, and of course the counterfeit goods. Most of the shops are discount or budget-style shops so bargains are everywhere.
Don't miss the market stalls in the concourse areas too, they change often and prices are cheap.
Berjaya Times Square also has a world-class movie theater and more than 100 restaurants and cafes. Perfect for when you need to take a break from shopping.
Plaza Low Yat – Known for selling KL's cheapest electronics, Plaza Low Yat is a must-visit if you're in the Imbi area and in the market for computers, tablets, Playstations, mobile phones, cameras, and MP3 players.
What makes Plaza Low Yat easy to shop at, even more than the prices, is that each floor only sells certain items so, if you want to buy a mobile phone in Kuala Lumpur, you go to the mobile phone floor. Cameras? Check out the camera floor. You waste much less time than at other malls and, with such cheap prices, this is one of the most fun mall experiences in Kuala Lumpur.

Plaza Low Yat is across the street from Berjaya Times Square and just behind the Melia Hotel.
Imbi Market – If you want a local experience at an authentic Malaysian street market, visit Imbi Market. While some people think it's just a wet market (which it is, and a darn good one at that), there are stalls selling household items, clothes, household items, toys and more. You'll even see rows of vendors selling goods from the backs of their vans. There are marvellous bargains to be had here.
In the market itself, wander around the stalls and, if you're food shopping, you can buy here with an absolute guarantee you're getting a dirt cheap price. Have lunch at one of the food stalls too. Food is delicious and there's lots of variety.
Imbi Market is on Jalan Kampung, right off Jalan Bukit Bintang.
Sungei Wang Plaza and Bukit Bintang Plaza – Sungei Wang Plaza and Bukit Biintang Plaza look like they are one big mall but, in actual fact, are two malls linked with lots of different corridors.
Both malls have thousands of shops and market-stalls selling just about everything in KL — books, shoes, clothing, jewelry, electronics, hair accessories, computers, computer peripherals, mobile phones, candy, imported food and on and on.
You can spend all day in these two malls (break for lunch at one of the more than 150 restaurants or food stalls), and not have time to see it all.
Sungei Wang Plaza and Bukit Bintang are in the Imbi and Bukit Bintang areas of Kuala Lumpur. They're easily accessible by walking from Plaza Low Yat, across the small side street, and into a side entrance into the mall. You can't miss it, as almost everyone on the street will be heading there.