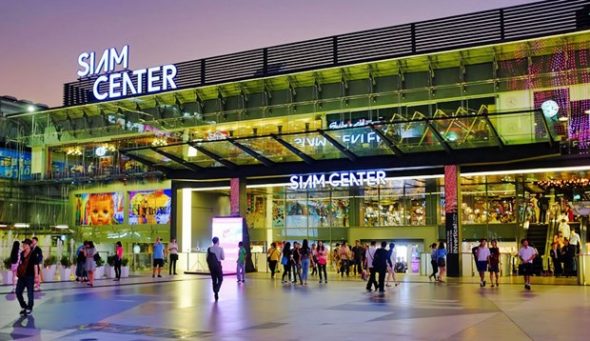 Shopping is Bangkok, Thailand's number one pastime and there is no better place to buy cheap things than in the Siam Square area of the city.
Stretching for several blocks, it is the number one shopping venue in Bangkok, packed with shops, market stalls and mega malls. Thais, and expat residents like me, of course know the cheapest places to shop.
Here are some tips.
Mahboonkrong (MBK) Mall – Famous as one of the cheapest and biggest shopping malls in Bangkok, MBK Mall is on the block next to Siam Square itself. A seven-floor mega-mall, MBK has more than 2,500 market stalls and shops, and a big department store.
The best products to look for here are cheap t shirts, shorts, jeans and other casual wear. Shoes too are dirt cheap and there are at least 100 shops that sell them.
There is a large Thai handicrafts section on the sixth floor, if you want gifts to take home and, if you're an electronics buff, MBK has the biggest number of market stalls in the city selling them. You will find mobile phones, cameras, DVD players, iPads, computers, MP3 players and any other electronic you could want.
Related: What to buy at Mahboonkrong (MBK) — it's so cheap!
If you are lazy, get to MBK by taking the sky train to Siam and changing at the station for the train that goes to National Stadium. MBK is next to National Stadium. You can also walk to it from Siam Square, as it's just on the next block.
Bonanza Mall – Right across the main road from MBK Mall, via elevated pedestrian walkway, Bonanza Mall is another market stall area, this one targeted to high school and university students.
If you are shopping for cheap fashion clothing, shoes, jewelry, purses and bags, make-up and even tattoos (they have a couple of good tattoo artists here), you'll find a great selection of cheap things at Bonanza.
Siam Square – Siam Square itself is an area of five or six main streets, with other streets running horizontally across them, and its absolutely packed with shops, small indoor market areas, and independent boutiques. Again, it's a young crowd that shops here, but you'll find plenty of things for the oldsters too.
Look particularly for independent designer clothing (t shirts, jackets, shirts, skirts, dresses, jeans etc) as, even though the items are unique, they're still inexpensive at 300-400 baht ($10-$3) or less.
Don't miss cutting into some of the tiny streets too. Many of them lead into an air-conditioned market stall area, where you'll find even more amazingly cheap clothes, bags and jewelry.
Siam Square is also a superb place for a cheap meal, with hundreds of restaurants, cafes and market stalls serving food, snacks and drinks.
To find Siam Square, just get off the BTS sky train and face towards Chidlom, the next stop on the line. Siam Square is the crowd-packed area directly to your right. You'll know it from the hordes of high school and university students strolling around.
Watch the video above if you really want to see what Siam Square and the surrounding area looks like, It is an hour long, and shows you the entire area very well.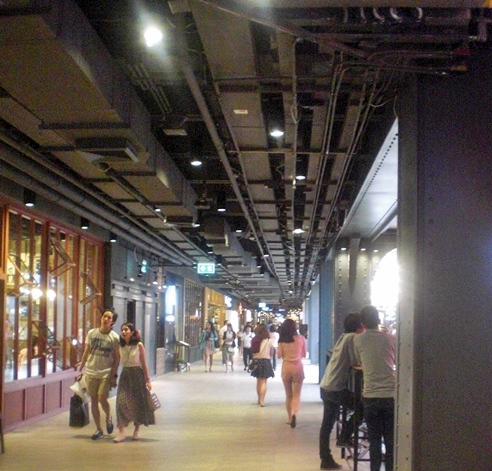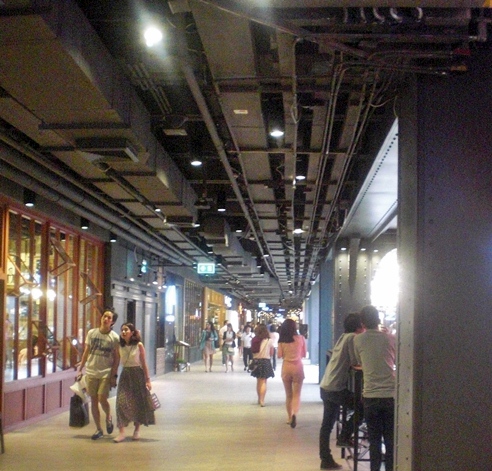 Siam Center – One of Bangkok's oldest malls, Siam Center still has some cheap things on offer, but particularly in independent Thai designer clothing.
On two floors, you will find a whole slew of stand-alone independent designer shops that, of course are much more expensive than Thailand's market stalls but compared to western designers are a fraction of the price.
Siam Center is the second from the left mall mall directly opposite Siam Square, in between Siam Discovery and Siam Paragon.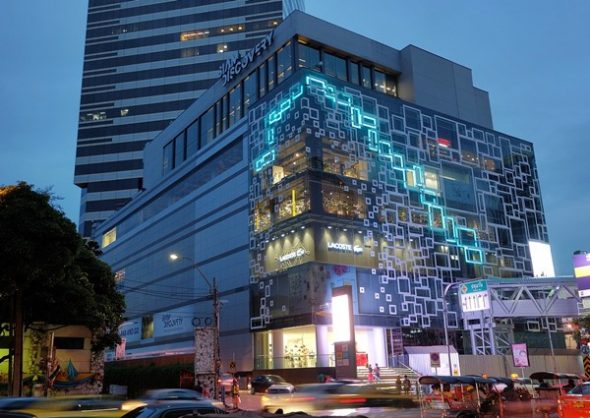 Siam Discovery and Siam Paragon – These two malls are beautiful and, in the case of Siam Paragon, huge, but…..if you're looking for cheap shopping, these two malls are not the places to shop. Two of the most expensive places in Bangkok, they're wonderful for window shopping or to grab a quick bite, but not for bargains. The previous areas mentioned are where you should shop.
How to Get to the Siam Square Area – Siam Square is the city's most popular shopping area as it's so darned easy to get to. Take the BTS sky train to Siam and exit the station. Siam Square is right next to it.
Finally, don't miss watching the video at What to See and Do in the Siam Square/Ratchprasong area of Bangkok, so you'll find other things to do after you've finished your shopping.