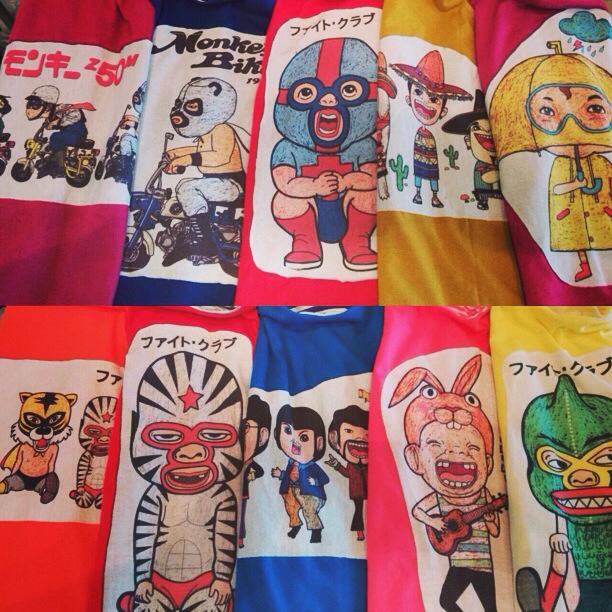 Terminal 21 has some of the trendiest and coolest men's clothing stores in Bangkok. That's why so many of my Thai male friends shop there. It's not just for the fashion-conscious that Terminal 21 is the place to shop for men's clothes, however, it's also for those who like inexpensive prices — particularly on the many independent Thai designer brands they sell.
If you're planning a trip to Bangkok, or already live here, before you go shopping at other men's clothing stores in Bangkok, make sure you check out the more than 100 men's clothing stores at Terminal 21, but particularly these.
AIIZ — AIIZ is a great place to shop for men's clothing, and the branch at Terminal 21 is one of the best. Specializing in casual clothing like shorts, t-shirts, casual slacks and sweatshirts, AIIZ (pronounced A to Z) is one of the most popular places to buy younger men's clothing as the quality of clothes they sell is excellent, the styles are trendy and prices are extremely inexpensive.
Expect to pay no more than 350 baht ($10.95) for many of their men's t-shirts, particularly when they are running one of their extremely frequent sales. Pants, sweatshirts and slacks are also at affordable prices with designs changing often.
Find out more about AIIZ, along with photographs of some of the clothes they sell, at their Terminal 21 web page.
His Shop – If you're looking for dressier clothing for work, suit jackets, dress pants and beautiful silk ties or casual but more upscale-looking clothing, His Shop is the place to start. They tend to sell more muted colors for the conservative dressers among us but, this being Thailand where men don't worry about being mistaken for 'gay', they also stock gorgeous casual short-sleeved shirts in pinks, light blues and mauves.
I've bought ties at His Shop and been thrilled with both the quality and the reasonable price. I've also shopped there several times with a male Thai friend who swears by both the clothes' quality and cut.
You'll find His Shop on the ground floor of Terminal 21 shopping mall, and photographs of some of the clothing they sell here.
Bang Bang — I love Bang Bang. I first discovered them at a tiny stall they opened up at Chatuchak Market about four years ago, but since then the shop has become so popular they've expanded to an additional store at Terminal 21.
Bang Bang is a store that prints the designs of a Thai woman called Nan onto the fronts of t-shirts, bags, buttons, jeans and mobile phone covers and, boy, are they cute. All of Bang Bang's clothing is from designs that were hand-drawn and hand-painted or hand-silk-screened with cartoons of pop icons, anime characters and movie stars, but in a somewhat Andy Warhol style.
Each t shirt and bag is brightly-colored, completely unique and, price-wise, ridiculously cheap. I bought a zip-up fabric bag at Bang Bang that I've used several times a year to carry my passport in. The price? 100 baht, or $3.30.
T shirts start at 350 baht ($10.95) and, if you don't see a design you like in your size, pick one out from their design book and Nan will probably make it for you.
Bang Bang is located at on the second floor of Terminal 21. You can't miss it as their clothing is so bright and colorful and at the back of the shop you'll see the caricature of Malcolm McDowell in A Clockwork Orange.