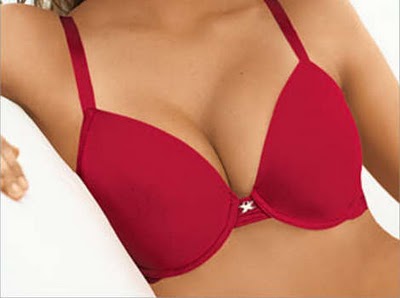 One of the things most western women discover quickly, if they spend any time in Bangkok, Thailand, is how difficult it can be to buy a bra. Thai women, on average, have small breasts, particularly compared to western women, so buying a bra even in Thailand's capital city, Bangkok, if you're larger than a 34B, can be difficult.
If you know where to shop though, there are places even larger breasted women can buy bras and, surprisingly, most of them are cheap.
Traveling Market Stalls at Bangkok's Malls – One of the best places I have discovered to buy larger bras is one of several traveling market stalls that show up at different Bangkok malls every week. The stalls set up in the concourse areas of the malls for at least a week, and have a massive selection of bras and lingerie. Here, you'll find everything from training bras to fully-armored padded bras that fit women who are 40 DD and sometimes up.
Prices too are surprisingly cheap, as most of the bras sold at these stalls are made in Thailand for the export market, plus the stalls have sales every week. I normally pay between 250-330 baht ($8.30-$11) for a padded, under-wired bra and they have them in many colors.
Look for these traveling bra and lingerie market stalls at shopping malls like Central Ladprao, The Mall Ngam Wong Wan, Mahboonkrong (MBK), Union Mall, Central Plaza Pinklao and Amarin Plaza, just to name a few.
Pratunam Market – One of the best wholesale markets in Bangkok is Pratunam, and it's also a good place to buy bras, particularly for larger breasted women. Most of the stalls at Pratunam and at Baiyoke Tower right next to it, sell items that are for the wholesale market, so their bras are often made for larger-sized western women.
At Pratunam, you'll find bras in every size, design and color. The only thing to remember is, as it's a wholesale market, the more pieces you buy from the same seller, the cheaper the price per piece. I've bought padded bras for as cheap as 150 baht ($4.95) and been able to find exactly the styles and colors I wanted.
Related: Where to buy cheap, great quality shoes in Bangkok, Thailand?
Just wander around Pratunam Market (it's just a short walk down from Central World Plaza and Chidlom sky train station) and check out each lingerie shop. Don't forget too, here you can bargain.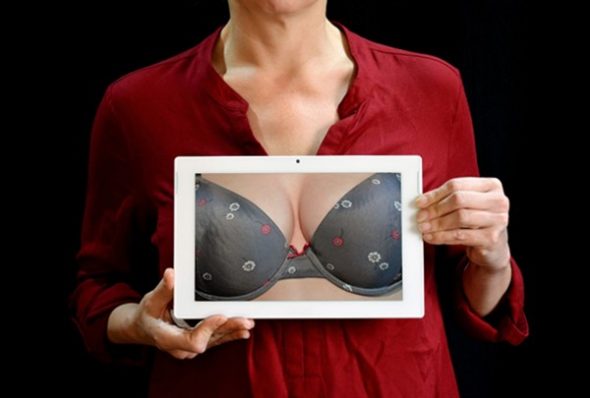 Marks and Spencer – Marks and Spencer is a British department store that has small branches in Central department stores in Thailand. The problem with Marks is bras are incredibly expensive as, not only are they western price, they're imported too.
The last time I went bra shopping at Marks and Spencer, I tried every bra on in the shop and couldn't find anything I liked for a price I was willing to pay (I draw the line at anything above 1,000 baht ($33) in Thailand, and these were 1,500 baht ($50) and up.
But…..if you cannot find larger-sized bras anywhere else in Bangkok, Marks & Spencer will do at a pinch. They do also occasionally have sales.
Robinsons – Robinsons department stores often have bras above a 34B and, while they are not normally cheap, when they have them on sale, their prices are excellent. I picked up a couple of bras a few months ago that had been 1,500 baht ($50) and were on sale for 599 baht ($20). Still not as cheap as the market stalls, but a manageable price if you can find them.
Mahboonkrong (MBK) Mall – One of the cheapest shopping malls in Bangkok, Mahboonkrong (MBK) has several shops selling bras on the second and third floors. When their bras are on sale, they'll often have western sizes at 30-60% off, meaning you can grab a padded, under-wired bra for around 400 baht ($13.20).
Related: How to get to Mahboonkrong and what to buy when you get there
At MBK, there are also a couple of shops on the second and third floors that make bras to measure, meaning you can get an absolute perfect fit for between 600-1,000 baht ($20-$33).
Finding bras in Bangkok if your breasts are larger than bee stings can be a real pain in the patoot. But, if you start off at these places, most women will be able to find bras that fit in various sizes and styles, without having to spend too much money.