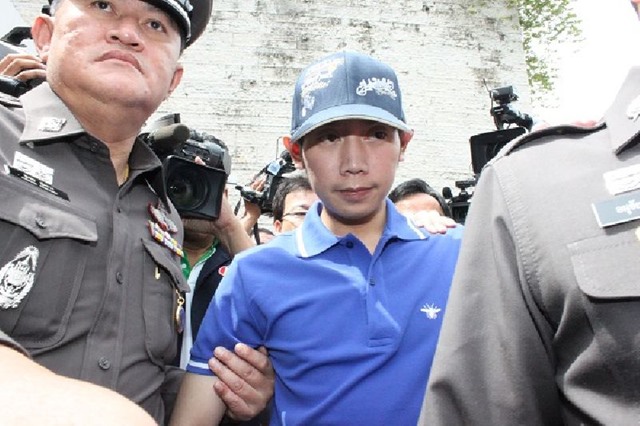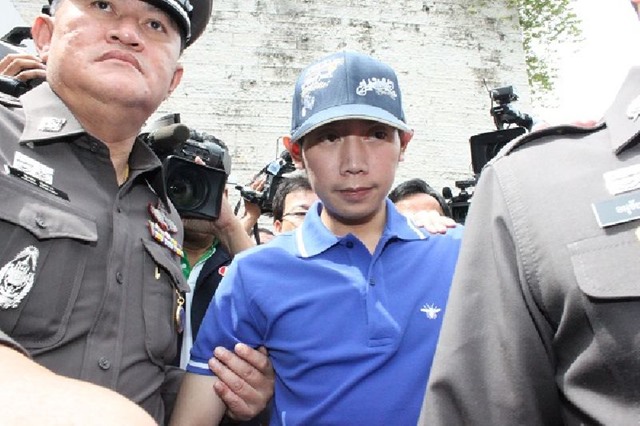 After a huge national and international outcry when all charges were dropped against fugitive Vorayuth "Boss" Yoovidhya in July of this year, it looks like the tables have finally turned on the runaway heir.
After all, now that Thai Prime Minister Prayut Chan-o-Cha has become involved in the case, things no longer look quite so rosy for the man who allegedly ran over and killed a police officer eight years ago.
Yesterday, Prayut ordered Thai police to work closely with Interpol, find "Boss" Yoovidhya, and make sure he is brought back to Thailand to face charges as soon as possible.
The charges currently being levied against Boss include reckless driving causing death and other charges related to cocaine use. All are connected to a 2012 accident he was involved in while driving his Ferrari in Bangkok's Thong Lor area late at night.
During his high speed drive through the city, Boss allegedly hit, ran over and then dragged Sgt. Maj. Wichian Klanprasert, a 47-year-old police officer.
He is said to have then fled the scene leaving the officer in the road to die.
After several years of fighting the charges, and refusing to appear in court to answer them, the heir to the Red Bull energy drink empire secretly fled Thailand on his family jet in 2017.
He has been on the run ever since.
Since then, Boss Yoovidhya has been seen in London at his family's home, in Singapore and at various Red Bull events around the globe.
Alcohol banned in Thailand's national parks after tourists leave trash and get drunk
In response to public outcry and to the Thai prime minister's involvement, however, Boss's years on the run may soon come to an end as prosecutors have now formally indicted him on several charges.
Prayut Chan-o-cha created a post about the Boss case on his Facebook page yesterday, so that the public were informed as to what was happening.
In it, he thanked the Office of the Attorney General for their quick consideration of the case. He then went on to explain the Attorney General has been asked to send a letter to Thai police ordering them to bring the accused to justice.
Due to Boss not currently being in Thailand, however, he has told police to coordinate with INTERPOL in the issuing of a Red Notice.
According to INTERPOL, while not being an arrest warrant, a Red Notice is "a request to law enforcement worldwide to locate and provisionally arrest a person pending extradition, surrender, or similar legal action".
The Red Notice also gives law enforcement all the information they should need to be able to do so.
And, just in case local or international authorities believe PM Prayut is not serious, he has said he expects an update on the Boss situation within one week.
Vorayuth "Boss" Yoovidhya is currently 35-years-old. Now the Thai prime minister is involved, it seems unlikely he will still be on the run when he is 36.