As Thailand's Covid-19 cases continue to surge, hundreds of British tourists are canceling Phuket Sandbox holidays as Thailand has been placed on the UK's 'Red List'.
The Red List is the British government's list of countries they advise against all but essential travel to due to widespread Covid-19 cases.
This has caused British tourists to cancel Phuket Sandbox holidays as, if they do decide to travel to Thailand, they face an expensive quarantine in a managed hotel when they return to the UK.
At a cost of £2,285 for one person, the amount is too cost-prohibitive for most Brits planning on a holiday to Phuket.
Other British guests are checking out early from Phuket hotels, hoping to return to the UK before Thailand is placed on the country's Red List from 4 am on August 30th.
Sadly, some Brits had just arrived in Thailand for their Phuket break and have been forced to check out and immediately return back to the UK.
As Marisa Sukosol Nunbhakdi, the president of the Thai Hotels Association (THA) told the Bangkok Post,
Some of them had just arrived a few days ago but have to prepare to leave as the price for quarantine facilities in the UK is too expensive. They said it would cost them around £2,200 (98,000 baht) for a 10-day package.
This could also impact tourists from other country's taking advantage of the Phuket Sandbox as governments around the world are changing Covid-19 re-entry restrictions so quickly.
Few people want to or can afford to either get stuck in Phuket, or be forced to pay for quarantine when arriving home.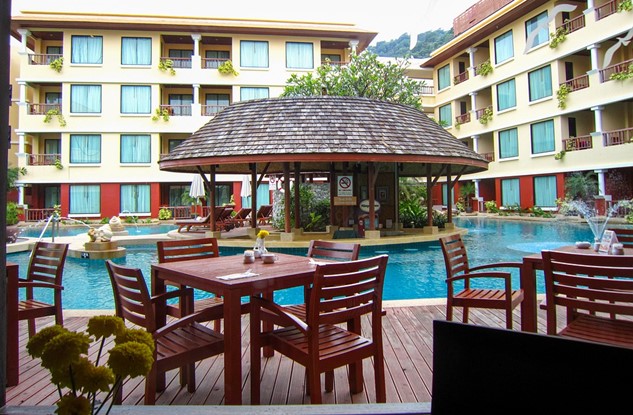 Only 25,030 international tourists have arrived via Phuket Sandbox
Meanwhile, in the now two months the Phuket Sandbox has been operating, only 25,030 international tourists have arrived in Phuket via the program.
While every tourist is welcome for anyone that owns a tourist-related business on Phuket, compare that to the 10 million that arrived in Phuket in 2019 — or approximately 833,000 per month — and it is an enormous decline in tourist numbers.
While Khun Marisa also asked the international community to be aware Covid-19 cases in Phuket are lower than most other countries, and that the situation is well under control in southern Thailand, few governments are likely to listen.
That means the Thai government's plan to reopen the country to vaccinated international tourists by the end of the year could also be in jeopardy. (Article continues below…)
Bangkok Airways resumes flights from Phuket to Samui — 3 flights Mondays, Wednesdays and Fridays
With British tourists in Phuket making up a sizable number of those taking advantage of the Phuket Sandbox, hotels on the Thai island are rapidly seeing their upcoming bookings diminish and their current British guests leave.
Worapol Ungtrakul, assistant managing director at Sunset Beach Resort and Oceanfront Beach Resort and Spa said most of those deciding against traveling to Phuket in September are not postponing their holidays, but instead are canceling them.
Full refunds must then be made, which is causing even more hardship to already struggling Phuket hotels.
With the Covid-19 situation expected to worsen, or at least for many governments around the world to increase their panic over a virus with a 99.8% survival rate, it could be well into 2022 before Phuket sees a significant uptick in international tourists.