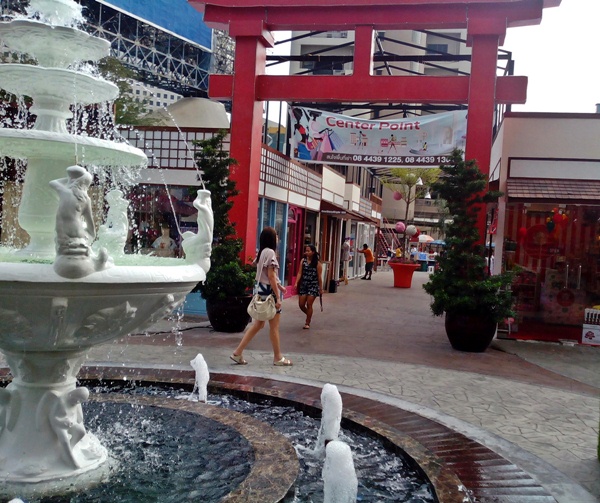 Center Point opens at Major Ratchayothin
I live just a few blocks away from Major Ratchayothin, a popular shopping mall in northern Bangkok, Thailand.  The complex is known for its Major Cineplex movie theater complex, its excellent bowling alley, for having a slew of good (and cheap) restaurants and cafes, and for its bustling night market.
Recently, though, the mall has expanded its offerings with a new shopping strip called 'Center Point at Major Ratchayothin' and it is actually quite cute.
What is Center Point at Major Ratchayothin?
Center Point at Major Ratchayothin is nothing more than a small strip mall next to Major Ratchayothin's popular night market. It currently houses around 12-14 boutique shops, all packed full of pretty things.
Most sell the usual trendy products popular in this area of town with Thai young adults – clothing, shoes and bags, and unusual gifts – and with similar prices to the usual shops and market stalls.
You will, however, find some unique items here you may not find anywhere else in Bangkok, particularly if you are looking for inexpensive designer fashion.
Center Point is open from late morning till around 10pm every day of the week.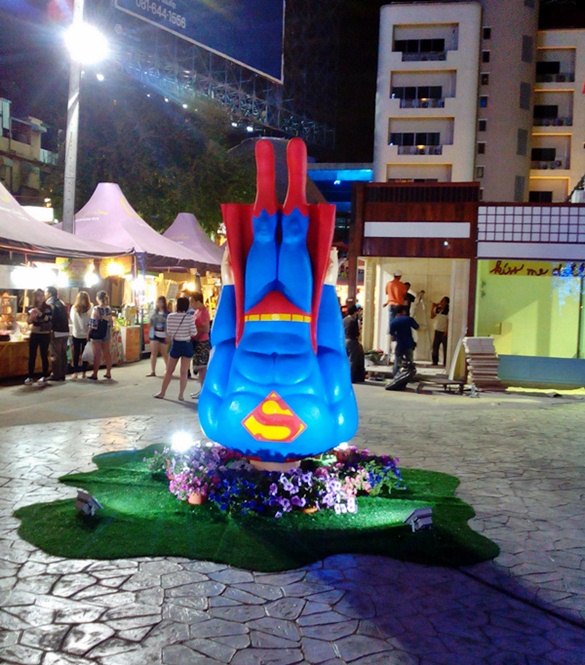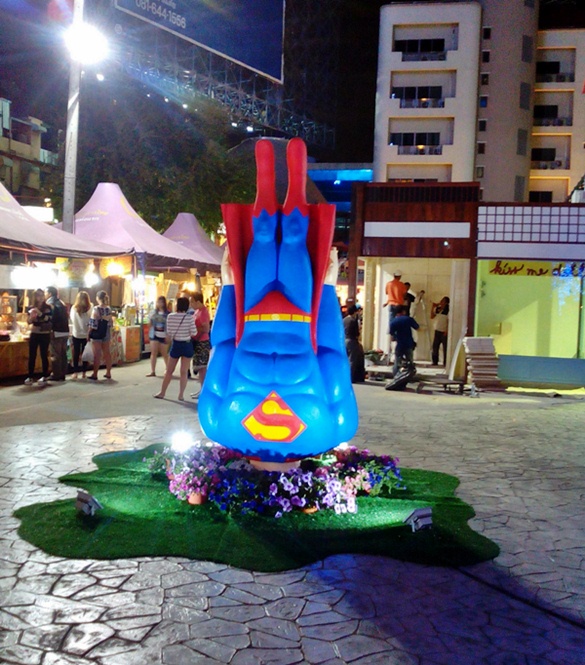 It is not just Center Point why so many young Thai adults head to this area every evening and laden themselves down with shopping bags, however.
It is also because the entire tiny area around Center Point and Major Ratchayothin is cute and trendy, with constantly changing statues (see Superman above) and small exhibits depending on the time of year (see 'Love' for Valentine's Day below) as well as some quite superb shopping venues.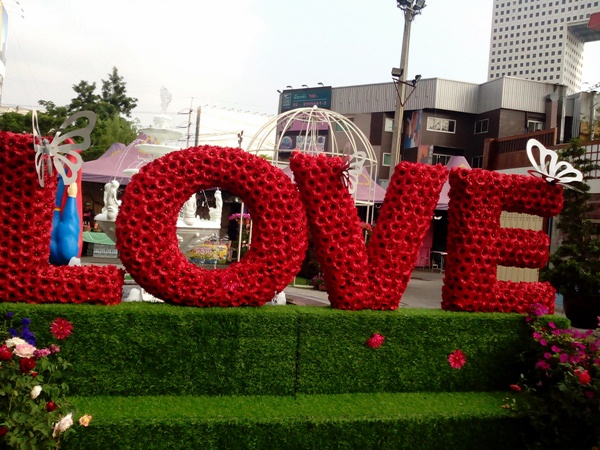 To say this area has been nothing but a grotty car park pitted with potholes for most of the 12 years I have lived in Bangkok, it has been such a lovely change to see the slow upscaling of Major Ratchayothin and the night market next to it.
Now with the added bonus of some nice little shops at Center Point, it is no wonder Major Ratchayothin is so crowded every night with throngs of busy and happy shoppers.
How to get to Center Point at Major Ratchayothin
If you want to take a trip to this area of northern Bangkok, the easiest way to get here is via the BTS sky train to Mo Chit station and then take a taxi or a bus (bus drivers will tell you whether or not they go to Major Ratchayothin if you just say those two words).
Or take the MRT underground train system to Pahonyothin station and then a taxi, motorbike taxi or bus to Major, which is around a mile away.
Once here, you can shop to your heart's content, eat at either one of the indoor or outdoor restaurants or at one of the night market's food stalls, or head inside into the airconditioning to see a movie or have fun at the bowling alley.
Yes, you can spend many hours at the Major Ratchayothin complex and still end up leaving wanting to do more.