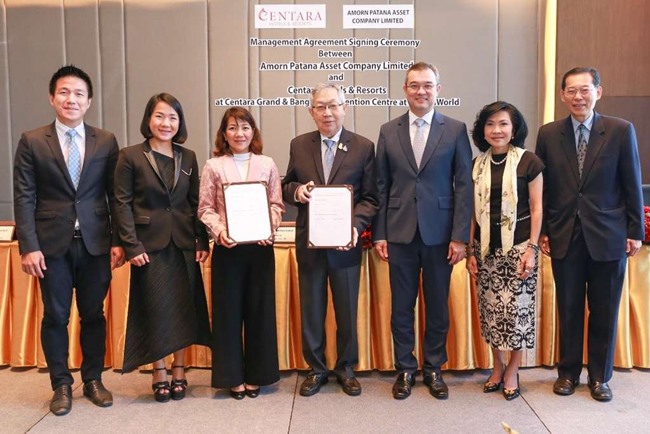 Centara Hotels & Resorts (CHR) owns some of the most affordable high-quality hotels in Thailand, Vietnam, Indonesia, Maldives, and Sri Lanka.
This week the company announced a new Hotel Management Agreement (HMA) has been signed between CHR and Amorn Patana Asset Co.Ltd. , and a new hotel to go along with it.
The agreement is now in place for the management of the group's upcoming Centra by Centara Hotel Bangkok Phra Nakhon; the second Centra by Centara property to open in Bangkok and one in an excellent location.
The new project will see the combining of both an existing building near Khaosan Road and a new building to be erected next to it. The buildings will be low-rise and designed to beautifully fit in, so they will not overpower the existing area but enhance it.
Together they will comprise a 170-room hotel with a quiet and serene inner courtyard, a restaurant, swimming pool, fitness center, meeting facilities and a large banquet room.
In other words, everything any tourist or business person visiting Bangkok could need. (See video at the bottom of this article for an idea of the type of quality you can expect once the hotel is complete and ready to welcome guests).
ASAI Bangkok Chinatown Hotel opens September 15 with lovely rooms at affordable rates
Accommodation at the Centra by Centara Hotel Bangkok Phra Nakhon will feature everything from small 21 square meter rooms perfect for one person to large suites.
All will be high-quality but affordable, just as hotel rooms are in every one of the other seven Centra by Centara hotels in Thailand.
The Centra by Centara Hotel Bangkok Phra Nakhon is currently under construction with a projected opening date of July, 2022.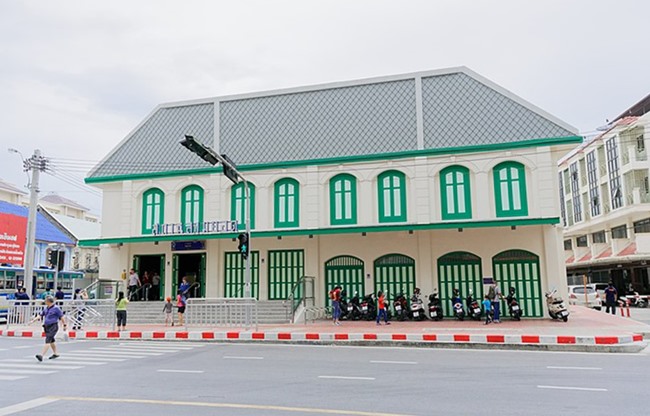 Location of the Centra by Centara Hotel Bangkok Phra Nakhon
The new hotel is located close to Sam Yot MRT station and will allow visitors to easily take advantage of everything close to it, from quick trips into the business and shopping districts of Silom, Sathorn, Sukhumvit and Wireless Road to easy access to tourists spots like the National Museum, Wat Pho and the Grand Palace.
Numerous restaurants, cafes and bars are within walking distance, and budget travelers will also be happy with the hotels' proximity to Khaosan Road.
Centra by Centara Hotel Bangkok Phra Nakhon follows on from the Centara project's first hotel opening — the Central by Centara Government Complex Hotel & Convention Center Chaeng Watthana, which was opened in 2009.
Keep up-to-date on the hotel's opening on Centra by Centara's official website.