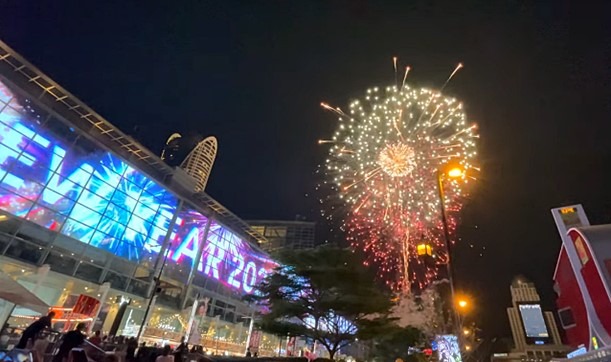 As we predicted just a few days ago, the planned CentralWorld New Year celebrations in Bangkok have been canceled for attendees.
That means, instead of people being able to go to a party and celebrate the New Year with friends and family, sadly anyone planning on attending the year's biggest party will now be forced to watch the CentralWorld New Year celebrations on TV.
If they decide to watch them at all.
Of course, the latest New Year's Eve celebrations in Bangkok to be canceled has occurred due to Thai authorities on-going panic over Covid-19.
A panic that has been going on for almost two years, and one that has now ramped up again in the last couple of weeks due to the recently discovered 'Omicron variant'.
A variant that is proving worldwide to be about as serious as a minor cold for 99.99% of people that contract it.
But, as panic over Covid-19 continues in Thailand, everything including New Year's Eve celebrations takes a backseat to that panic.
A panic that is continuing to devastate Thailand's economy, along with millions of Thai people's lives.
At the moment, the only large New Year celebration planned in Bangkok still left is the one being organized by Iconsiam, which they insist is going ahead but with extremely strict social distancing protocols.
As we predicted the CentralWorld cancellation, we also predict Iconsiam will sadly cave to pressure from Thai authorities, and that event will also be canceled for in-person attendance within the next couple of days.
In other words, Happy New Year, Thailand, and expect this panic and hysteria over a virus that is still survived by more than 99.5% of people that contract it to continue on well into 2022.