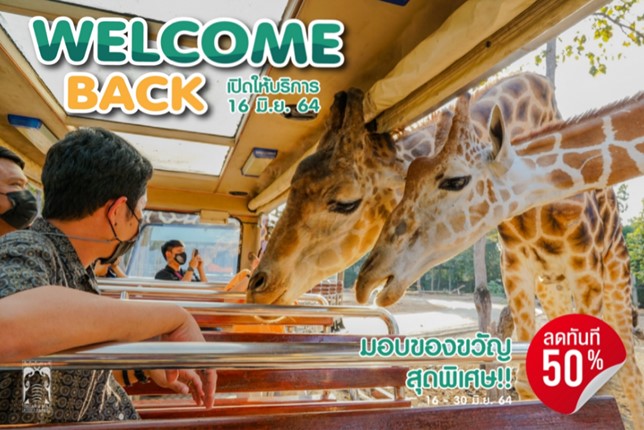 Chiang Mai Night Safari reopens on Wednesday, June 16th, 2021 after some Covid-19 restrictions are removed in Chiang Mai, Thailand.
It does still appear masks are mandated, which will deter some people, and social distancing is likely to be in place for the foreseeable future.
What is Chiang Mai Night Safari?
Chiang Mai Night Safari is in the Mae Hia area of Chiang Mai, and is the largest nocturnal zoo in the world.
The night safari takes place over two separate bus tours — the Predator Prowl and the Savannah Safari. The open-sided buses visit areas primarily populated by nocturnal animals.
Other attractions around the zoo are also reopened and available, including a multi-media illuminated dancing fountain show, a 'digital zoo', a kids' world, a tiger zone all contained within a 1.2 kilometer 'Jaguar Trail' walk around a scenic lake.
You can pet or see up-close a huge number of animals, both nocturnal and otherwise. The animals are also contained in extremely large open-air areas, so have much more freedom than animals in other zoos.
The zoo also has a Day Safari consisting of a tram ride around the zoo. The tram stops at specific areas that allow tourists to feed the animals.
The Chiang Mai Night Safari and attached zoo was the idea of former prime minister Thaksin Shinawatra, who wanted his hometown to have a world-famous public attraction.
It was officially opened in February, 2006.
Thaksin himself was overthrown in a military coup later that year. One of 22 military coups Thailand has had in the last 100 years.
, with more information about the night safari on the .