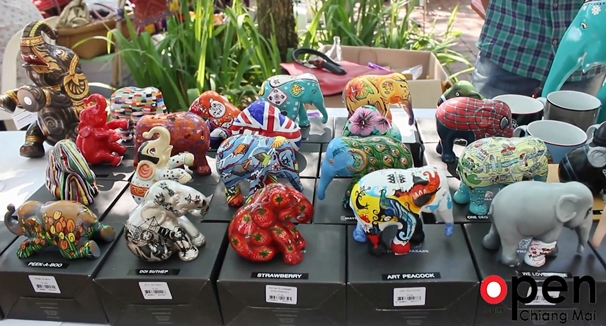 With Christmas just around the corner, there will be a slew of Christmas fairs all over Bangkok,Thailand in the next few weeks and, of course, prices will be cheap. Farther afield, Chiang Mai has already had at least one Christmas fair with the JJ Market Christmas Shopping Fair last Saturday (see video below, as they had some truly awesome things for sale), but you can expect a lot more Christmas fairs in Bangkok and beyond.
Look for ads about Christmas fairs in Bangkok put on by international and bi-lingual schools, hospitals, chamber of commerce groups, expat groups, embassies and consulates and more.
The Ploenchit Fair was, of course, also last Saturday but you'll still find Christmas fairs at local Bangkok shopping malls, schools, convention centers and a slew of other places. Just remember, if you see that perfect gift, buy it. As it won't be there when you return.